The Shamsian collection is inspired by Bethan's family heritage and her extensive travels throughout the Middle East. It references carefully observed details from the way the sunlight falls across the castellations of the fort at Nizwa to the billowing sails of traditional Omani boats.
'My family heritage and my own travels and research continually draw me to Middle Eastern art and culture as a source of inspiration. Oman is an incredible place – the fort at Nizwa really captured my imagination.'
The collection is characterised by intricate yet harmonious patterns that capture cultural stories in collaboration with local artisans in a way that resonates with both the people to whom those stories belong and audiences all over the world.
'Even the most complex pattern becomes harmonious when you get it just right. I think my instinct for geometry comes from my family's Indian and Middle Eastern heritage.'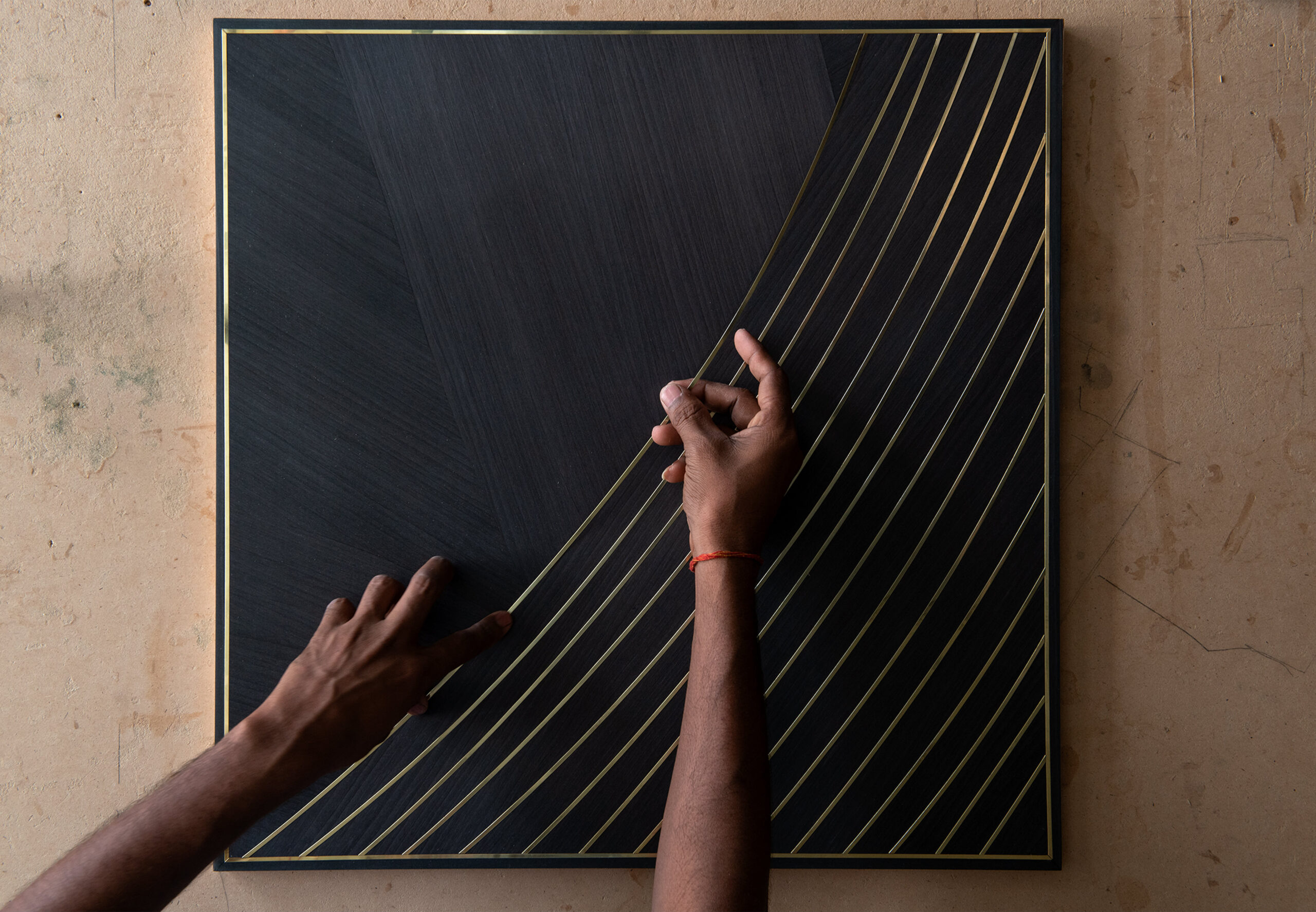 The collection is made in collaboration with master craftsman Mohammad Reza Shamsian and his Muscat-based workshop of highly skilled artisans using ancient techniques, such as 16th-century marquetry, combined with cutting-edge technology and the finest natural materials including marble, hand-stained maple and brass.
'Working with skilled craftsman is at the heart of what I do – it is such a privilege to be able to create contemporary products in collaboration with talented artisans working with such incredible techniques.'