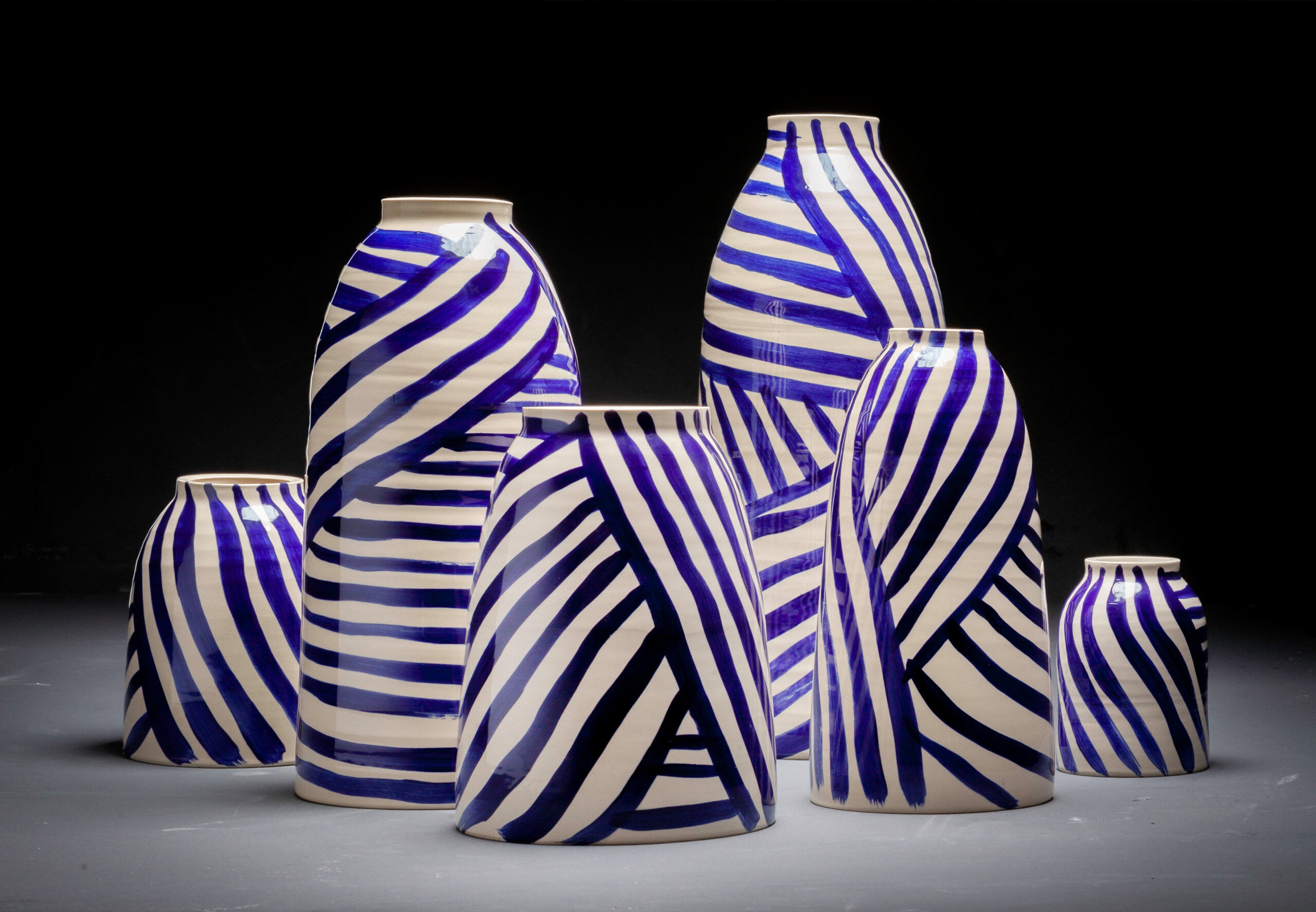 Each of these unique vases have been hand thrown by one very talented potter and then each individual vase was hand painted by Bethan herself with an adaptation of her Dhow pattern.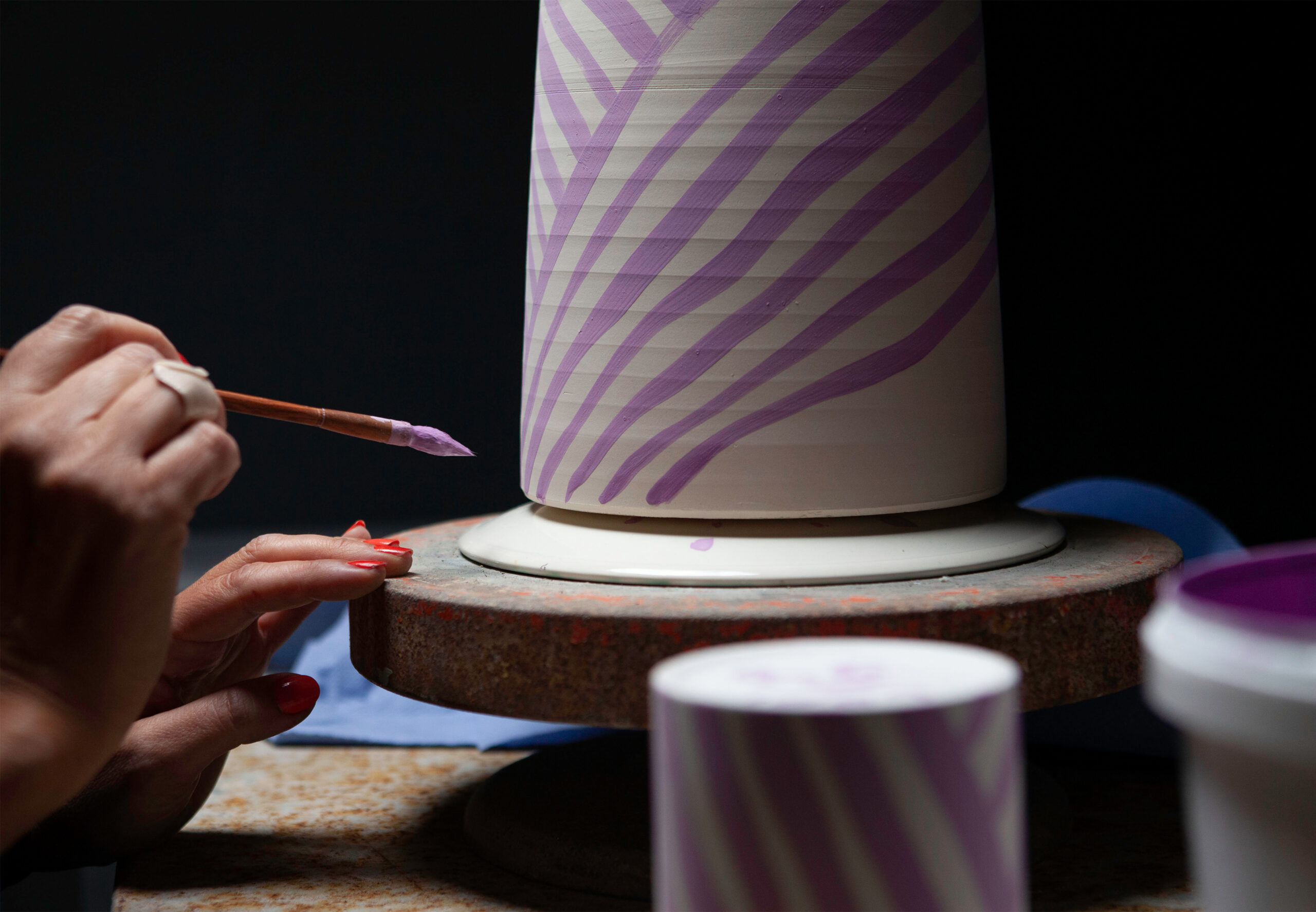 'We projected the pattern – originally inspired by the billowing sails of traditional Omani 'dhow' fishing boats – across a staircase for an event and I was fascinated by the way the quality of the line changed as it hit different surfaces,' says Gray. 'I started experimenting with recreating the original hand-drawn pattern using ink, calligraphy brushes and A3 sheets of watercolour paper.'
Emily Johnson, co-founder of Stoke-on-Trent-based ceramics brand 1882 Ltd., spotted the artworks in Gray's studio and immediately suggested the pair work together on a series of vases for Selfridge's Planet Earth initiative. Inspired by the iconic 'bottle' kilns known as 'The Seven Sisters' – used by previous generations of the Johnson family – the resulting earthenware vessels are hand-thrown by a single potter in Stoke-on-Trent before being decorated by Gray herself using a bright blue cobalt glaze. The seven vases, ranging in size from 10cm to 50cm.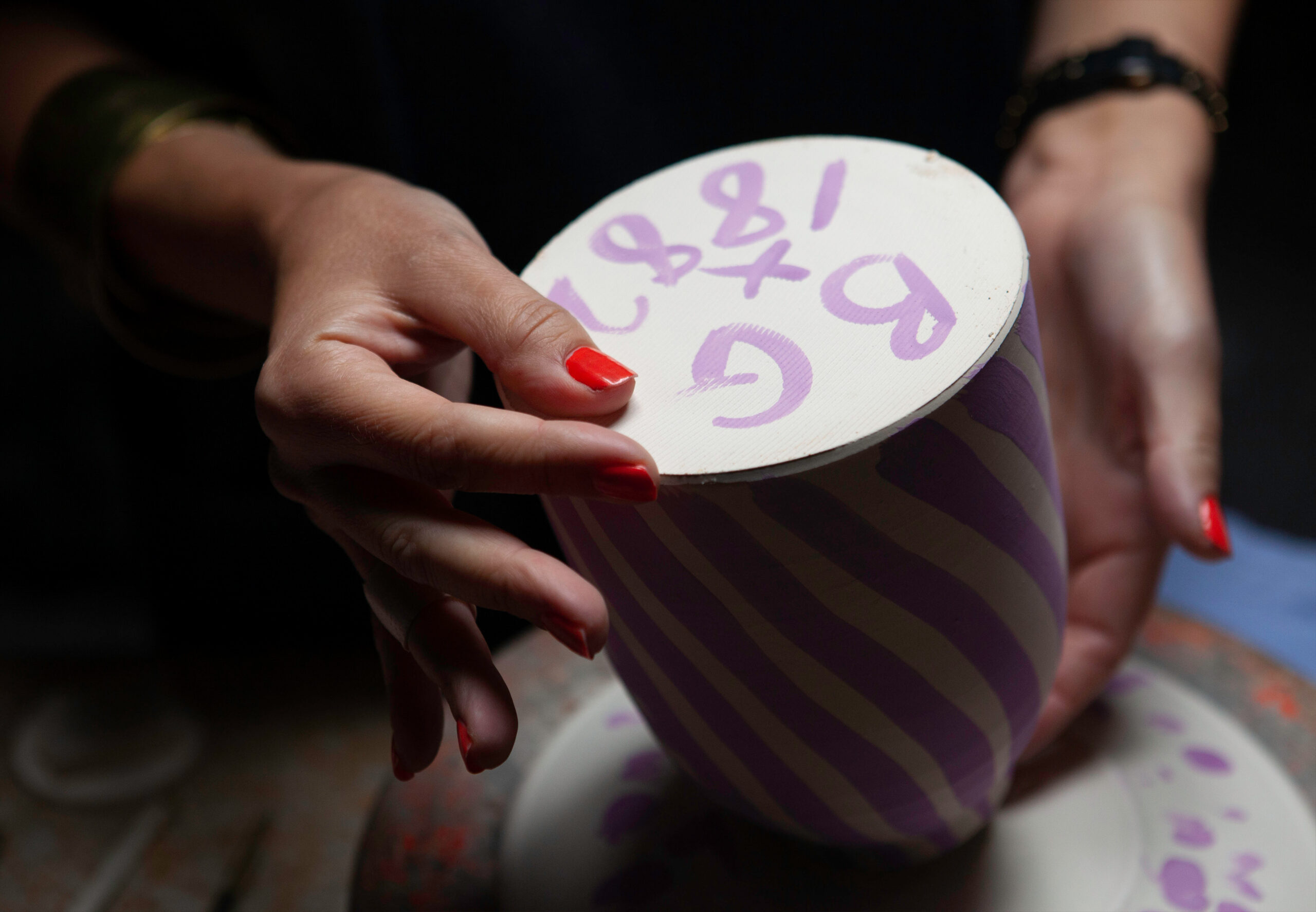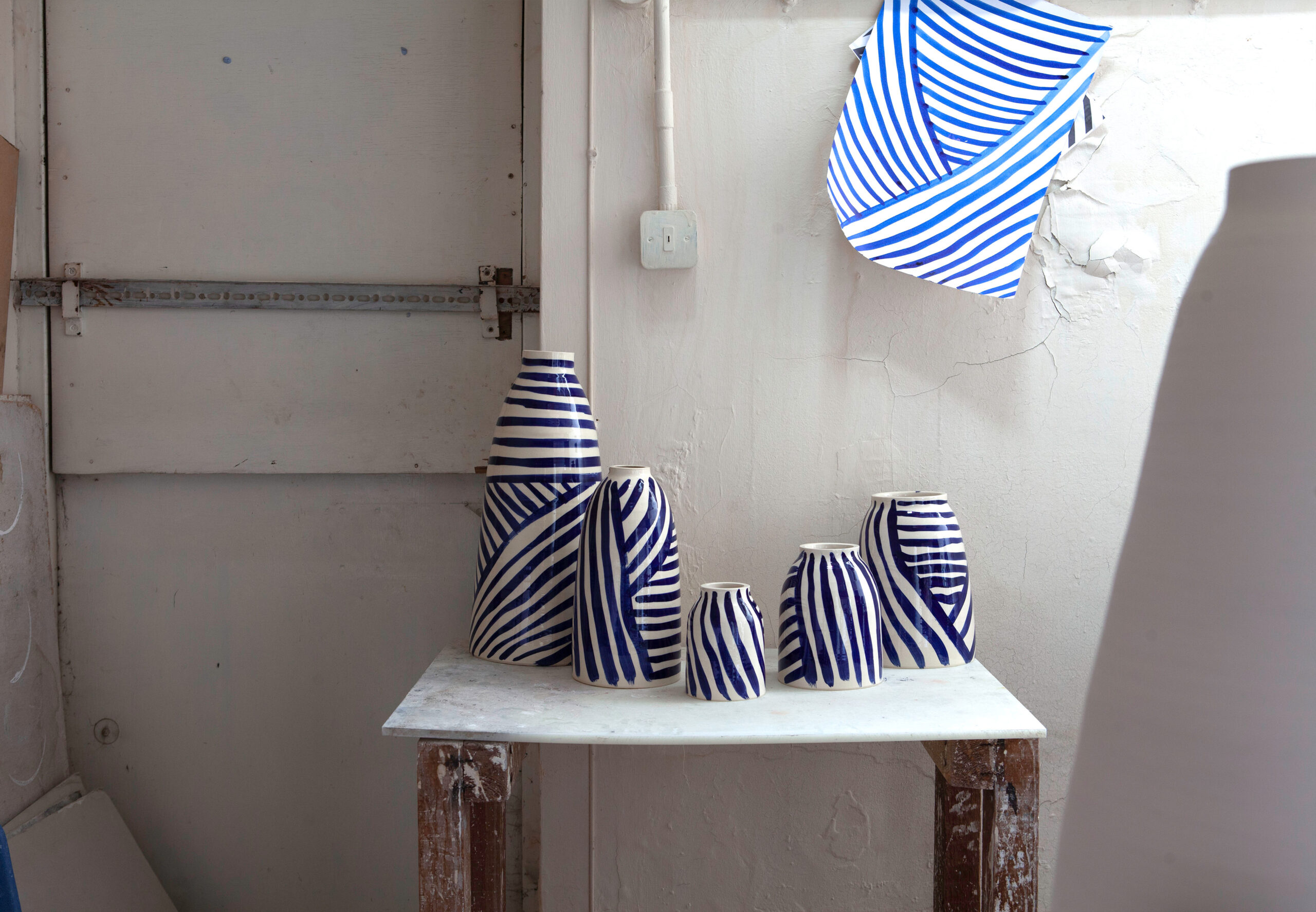 'The bottle kilns are a constant inspiration for 1882 Ltd., and we are thrilled that Bethan used them as inspiration for this collection,' says Johnson. 'The vases are hand-decorated by Bethan herself – no mean feat, given the complexity of the pattern, the uneven surface caused by the throwing lines, and the absorbency of the clay which leaves no margin for error. Each one is a unique work of art.' says Emily Johnson