Bethan Gray Design has teamed up with Rado to create the Rado True Thinline Studs, a watch for contemporary women.
'I was really excited by the opportunity to redesign the Rado True Gent for women and decided to design a watch for the cool, confident women that I know – it's about a contemporary, more nuanced understanding of femininity.'
'A lot of my friends either wear men's watches or don't wear watches at all because there isn't much out there that appeals to them, so I wanted to create something a bit bolder and more assertive than traditional women's watches – something with a bit more "oomph".'
All of Bethan Gray Design's collections are inspired by natural materials and this project is no exception, so leather was a natural choice for the strap. There are no visible stitches and the leather has been 'scithed' so it can be folded and retain its thinness in line with the face.
The design, inspired by hand-crafted furniture, had to executed at a tiny scale with tolerances of just 0.1 millimetres. The watch face references Bethan Gray Design's Masirah Table, the surface of which is made using ancient marquetry techniques. The 12 segments of birds-eye maple catch the light echoing a sundial, an effect, which is replicated in the face of the watch using a master mould was hand-cut from metal just 0.4mm thick. Finally, the studs reference the brass details in the studio's Stud collection.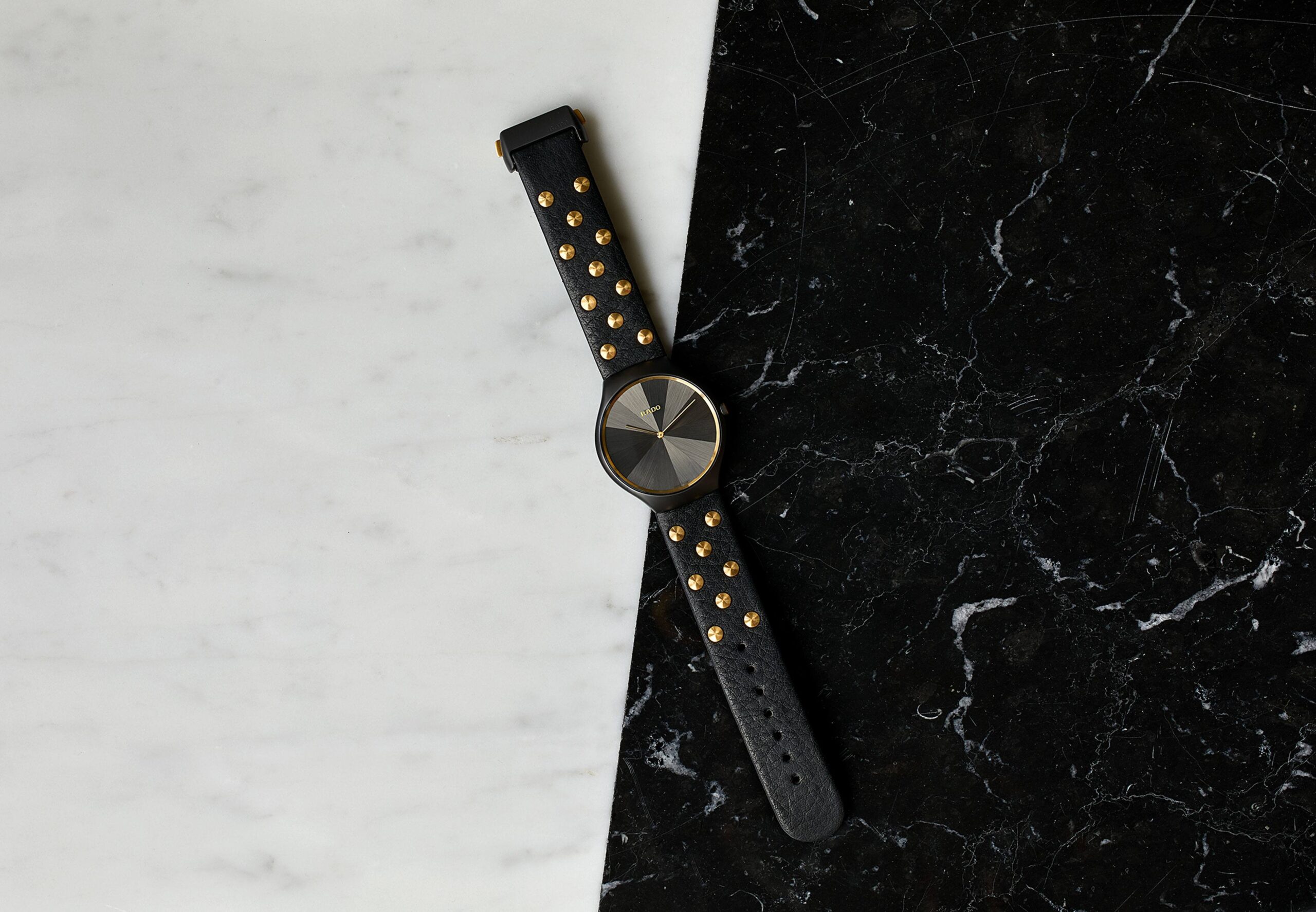 'Studs were the perfect choice for the strong, confident women I had in mind for this design,' says Bethan. 'I love the tactility and layers of intrigue they create – the first thing you want to do is run your finger over the bracelet to feel the leather. I'm really excited about this watch – I wear it every day and it goes with everything.'