Bethan Gray are proud to present our latest partnership with Milan based CC-Tapis. Made from Himalayan wool and pure silk, the Inky Dhow pattern has been transformed into a hand-knotted rug by Tibetan Artisans who translated the delicate and organic brushstrokes of Bethan knot by knot.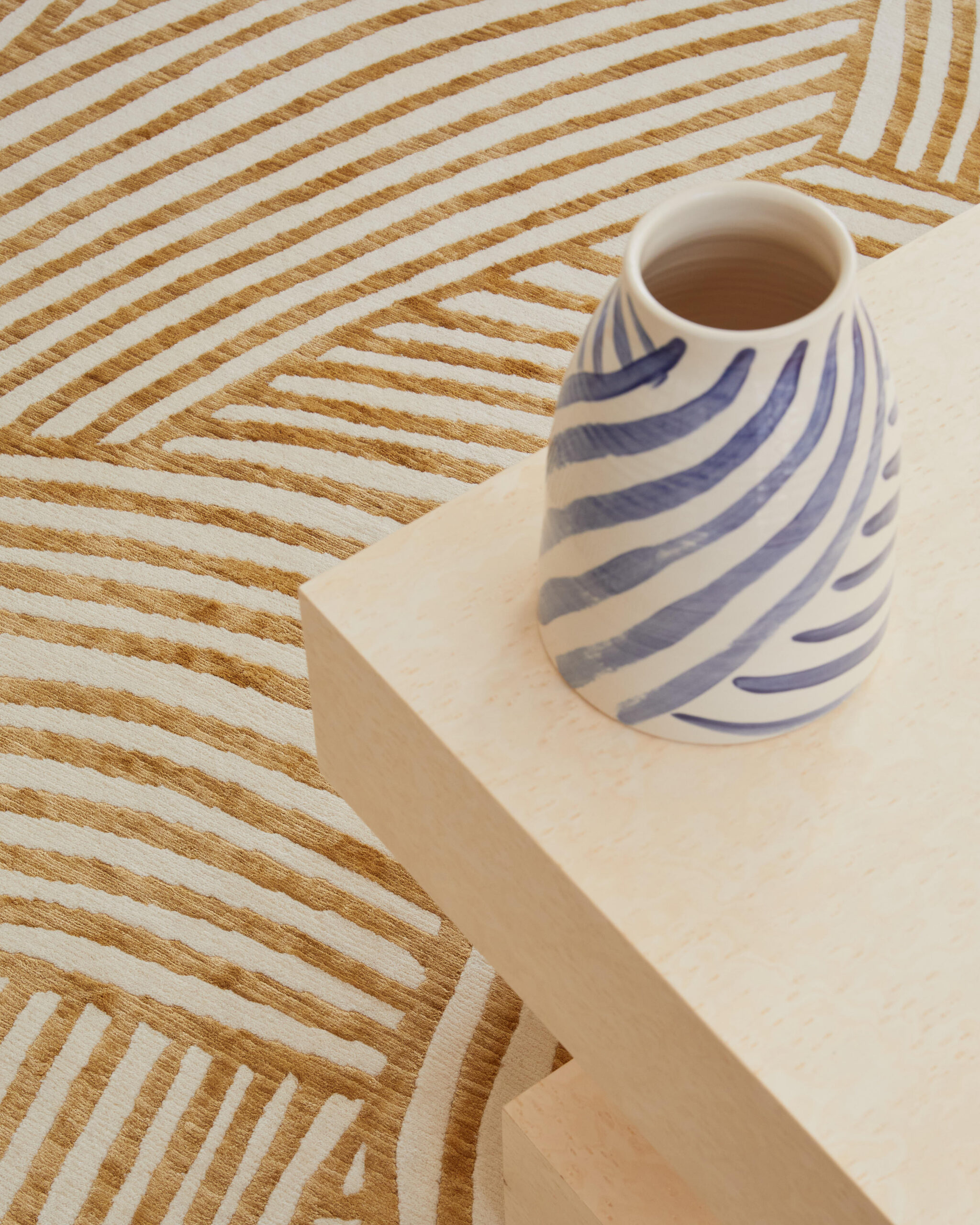 It seemed only correct to have the expression of Inky Dhow translated by the hands of Tibetan weavers, who knot by knot recreate Gray's strokes, adding just a touch of their own expression in Himalayan wool and pure silk.
Produced in the CC-Tapis Atelier in Nepal using the extremely fine and complex technique of hand-knotting, the rugs ares made up of 125,000 individual knots per square meter. After which, the rugs are washed in recycled rainwater, stretched and laid in the Himalayan sun to dry.