London-based leather expert Bill Amberg saw the potential in Bethan Gray's original artworks for his third collection of digitally printed leather hides, for which he is also working with Kesewa Aboah, Yinka Ilori, Amber Khokhar and Jonathan Saunders.
'As our group of friends and collaborators grows, I wanted to reach out to some creatives whose work I have admired for a long time,' says Bill Amberg. 'Spanning a range of disciplines, our designers have drawn inspiration from literature, symbolism, colour theory and travel.'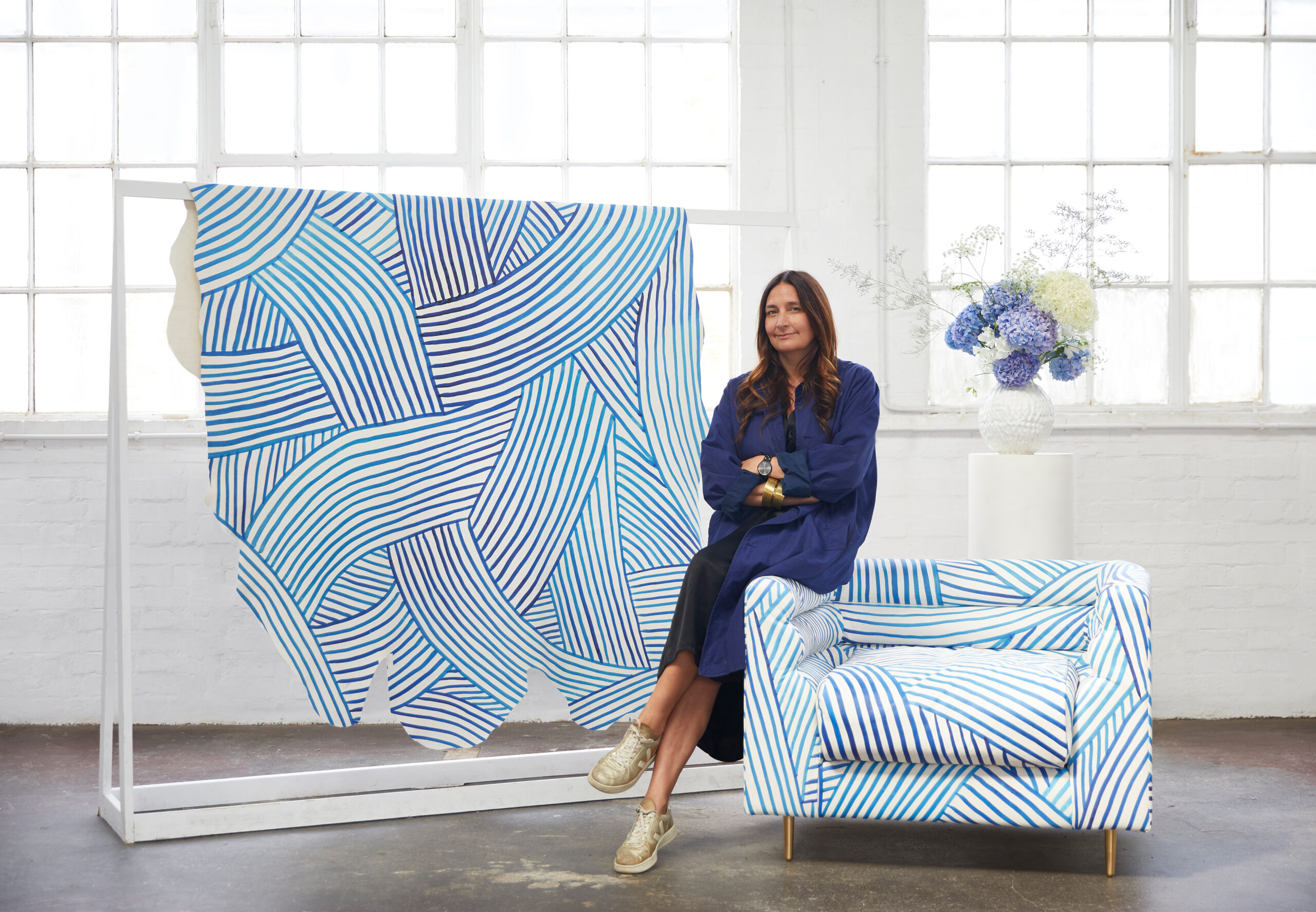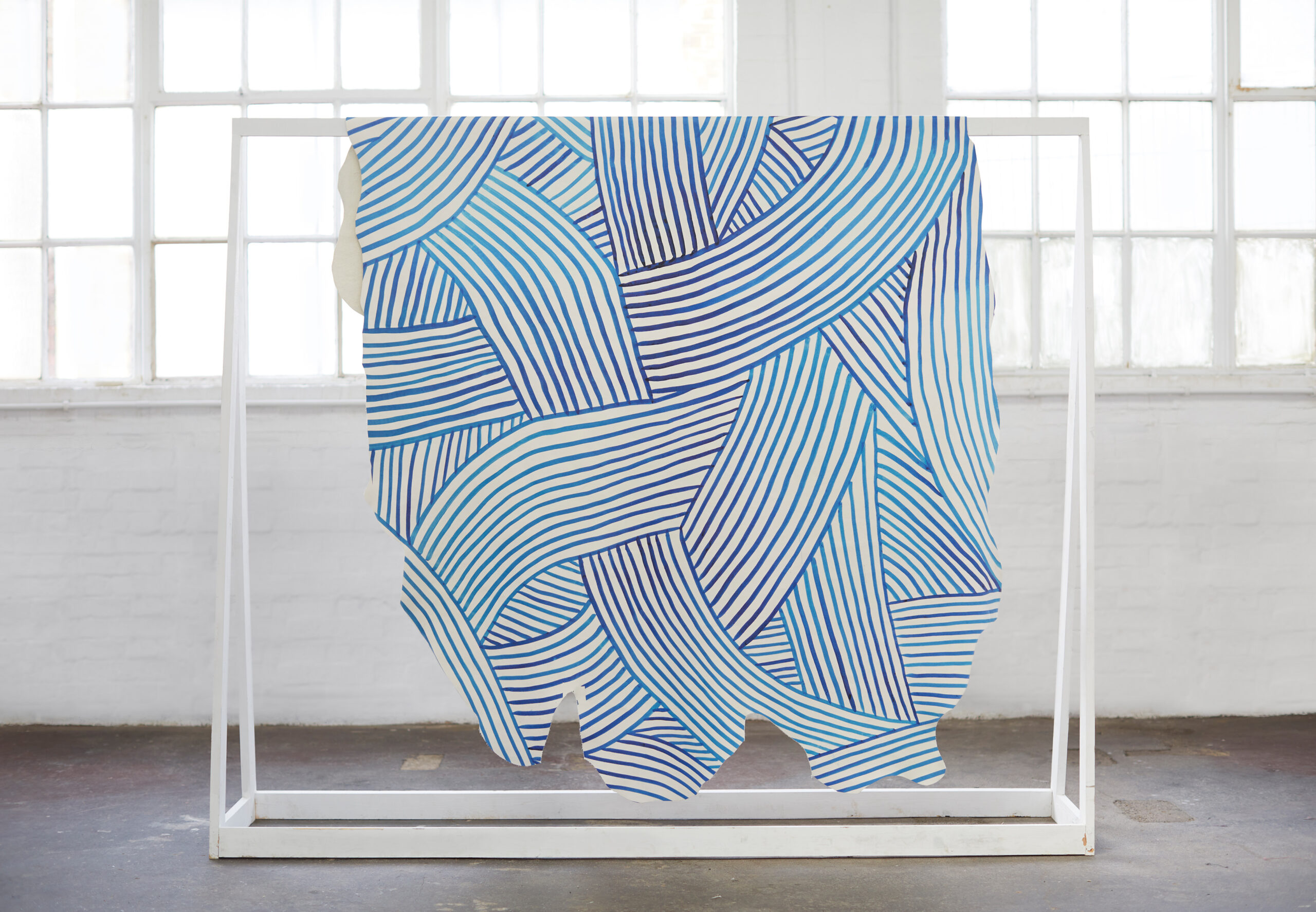 To showcase the incredible potential of digitally printed leather at its best, Gray re-created her A3 paintings at 1:1 scale, creating a vast original artwork that was photographed and scanned to enable a print resolution that is unusual at this scale, and opens up the technique to upholstery and interior architectural use. The ink soaks into the surface of the leather, changing its colour and resulting in a tactile and dynamic finish that celebrates the natural characteristics of this beautiful material.
Excited by its potential for upholstery use, Gray approached Norfolk-based upholstery manufacturer Coakley & Cox to develop a modular sofa and armchair collection, driven by a need within her own home.
'As a family, we love to cosy up on a corner sofa for a movie or a relaxing night in,' says Gray. 'I wanted to design something that we will genuinely use in our own home and will hopefully resonate with other people too. We have worked hard to ensure the collection is made from natural and sustainable materials, at the same time as being incredibly comfortable. Now we just have to decide who gets the corner seat!'