Bethan Gray Design has created a new home and furniture collection in partnership with American retailer Anthropologie.
Both are brands synonymous with craft and materiality and the range features an extensive array of products referencing patterns and forms found in nature. A co-ordinated colour palette of rose pink, charcoal, mint green and brass ensures that individual pieces from across the range will combine harmoniously.
Highlights include the Feather Bar Cabinet – inspired by the role that feathers play in cultures all over the world from Pakistan to Polynesia to the Prince of Wales' heraldic badge – and the Pebble Dining Chair upholstered in an original fabric with a bold zig-zig design. Bethan's material expertise is in evidence in the deftly combined use of Carrara, brass, glass, velvet and solid wood across the collection.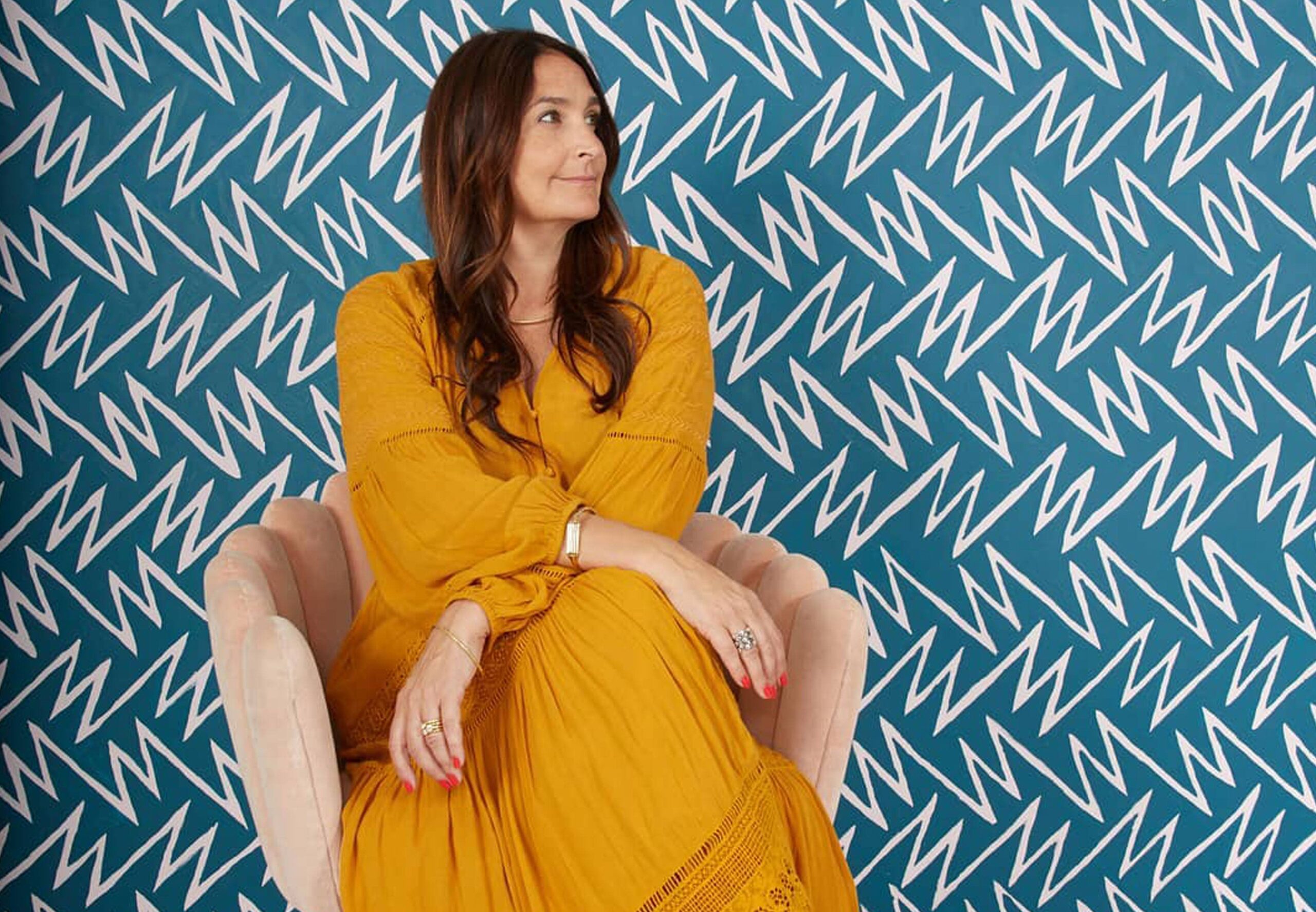 'I am often inspired by cultural references and the patterns and forms found in nature,' says Bethan. 'I also work with natural materials – there's something about the way they feel to the touch that just can't be replicated.'
The collection extends to the Feather Occasional and Dining Chairs with brass legs and velvet upholstery available in three colourways; the Feather Bed (king or queen) with a hardwood frame, brass legs and velvet upholstery available in six colourways; the Feather Bar cabinet in oak veneer with a cast resin door available in mint or cream; the Marble Dining Table made from Carrara marble with steel and brass legs; the [Insert new title] Buffet with its poplar wood case and glass door with brass leaf detailing; the Feather Coffee Table made from Carrara marble and resin; and the Sculptural Side Table – in mint or charcoal – made from mango wood, inlaid bone and resin.