Female driven design – British designer Bethan Gray partners with Emily Johnson, Co-Founder of pioneering ceramics brand, 1882 Ltd to create Lustre – a design driven 24 carat gold fine bone china tableware collection.
After meeting each other at design shows all over the world, and realising that, not only did they enjoy each other's company, but they also shared values such as nurturing industrial craft and working closely with artisans and makers, Bethan Gray and Emily Johnson of 1882 Ltd decided they had to collaborate. The result is a fine bone china tableware collection embellished with black and 24-carat gold and finished with hand gilded details.
'It is a rare and wonderful opportunity to work with a woman such as Bethan," says Emily Johnson, co-founder of 1882 Ltd. "Her empathy shines through not only in her designs but also in her interactions with all the team in Stoke-on-Trent, not least fourth generation master potter and my father and co-founder, Chris Johnson, who she really put through his paces, challenging him to really push what is possible with decoration.'
The collection features a reinterpretation of Bethan's complex hand-drawn Dhow pattern originally inspired by the billowing sails of Oman's distinctive sailing boats, together with her stripe pattern inspired by 13th-century Persian Lustre-ware bowls. The combination of patterns and forms is not prescribed, but instead customers can tell their own stories by curating a dinner service from a range designed to work harmoniously in any combination.
'Everything I do is about telling stories through craft and design, so it was a real honour to work with Emily, Chris and the skilled craftsmen and women in Stoke-on-Trent to create this collection.'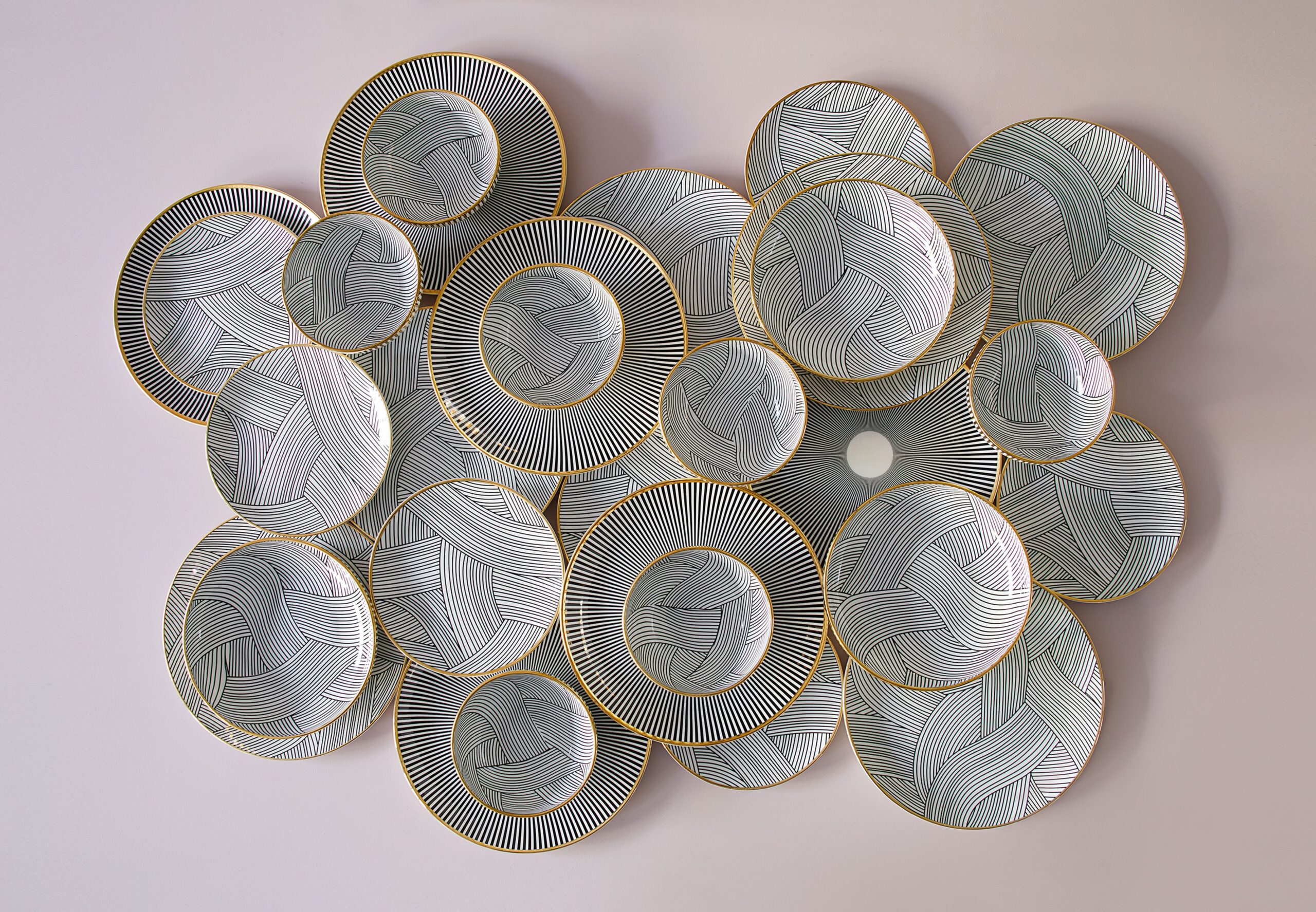 'The closeness of their working relationship was a joy to see, and it was incredibly rewarding to play a part in their mission to nurture craft on an industrial scale and regenerate the home of British ceramics.'.
The collection is crafted from fine bone china and 24-carat gold, the allure and radiance of which cannot be replicated with any other material. Possible only by hand, the pattern is meticulously applied in multiple separate pieces in a pattern that is complex with its curvatures. The decals of 24-carat gold and black are fired, hand finished with 24-carat gold and finally fired for a second time which complete the 12 day making process.