The Glenlivet Partnership — Craft
Bethan instinctively understands the storytelling power of pattern, so she reimagined her distinctive Dhow motif with references to the swirling layers of mist that gather in the valleys surrounding the River Spey and The Glenlivet distillery. She drew the pattern by hand before translating it into a design to be inlaid into the cannister in solid copper.
'The canister was made by the same master craftsmen who make my Dhow furniture and it features incredibly intricate techniques such as laying 50 linear metres of solid copper into curved maple veneer. This new technique, which we developed especially for this project, took 12 months to perfect.'
The hand-stained birds-eye maple with solid copper inlays in the cannister reflects The Glenlivet's charred barrels and copper stills and the mother-of-pearl inlaid into the cannister reflects the local freshwater pearl mussel shells indigenous to the Spey River.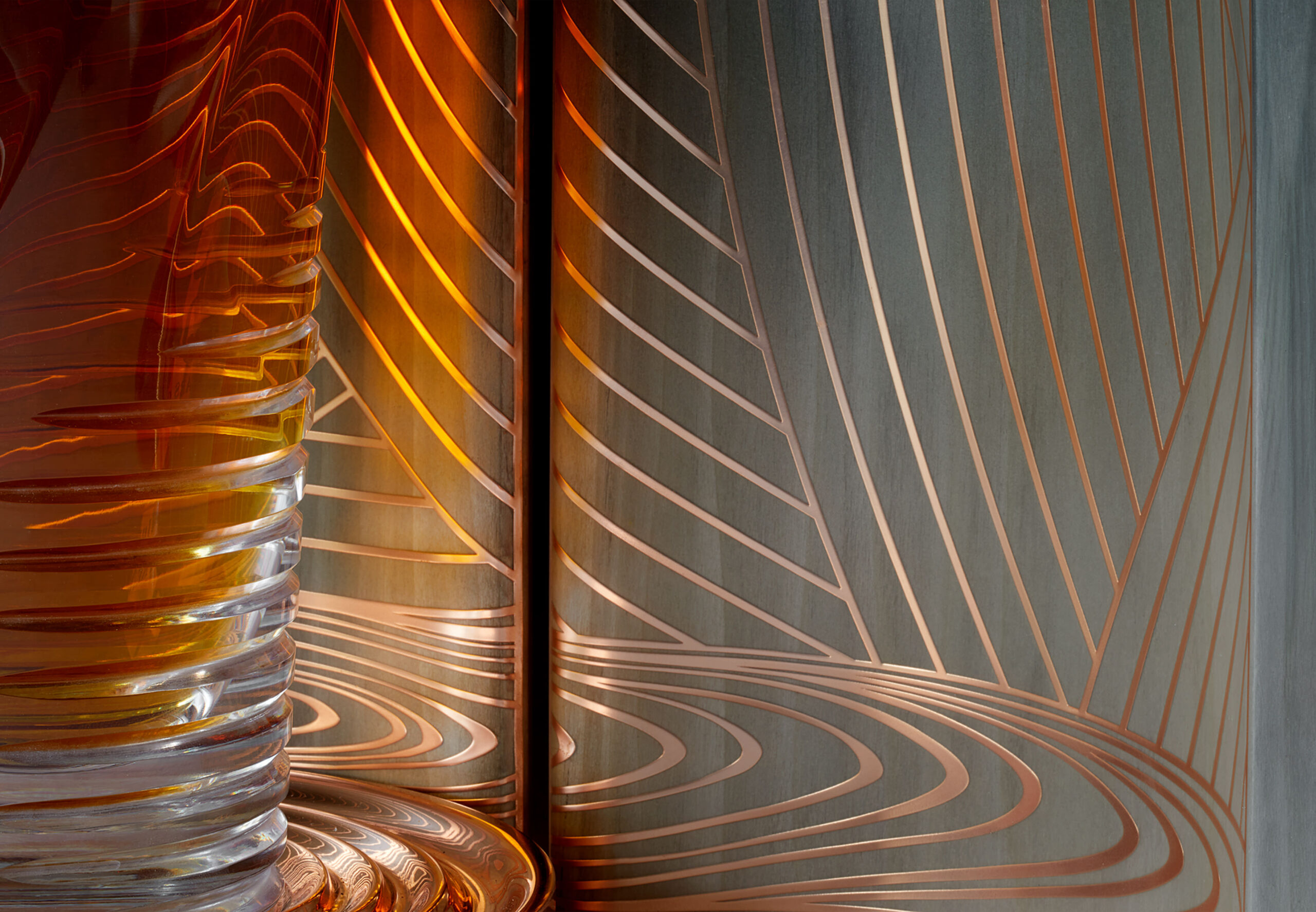 'I collaborated with local master glassblower, Brodie Nairn, to craft the decanters. He mouth-blew and hand-cut each one to precisely the right size and thickness to create an ombré colour effect to mimic the aging process of the liquid inside. We used a contemporary twist on the classic Italian 'inciso' technique, which required bespoke cutting wheels to produce horizontal incisions on the surface, creating the deep, luxurious texture we wanted.'