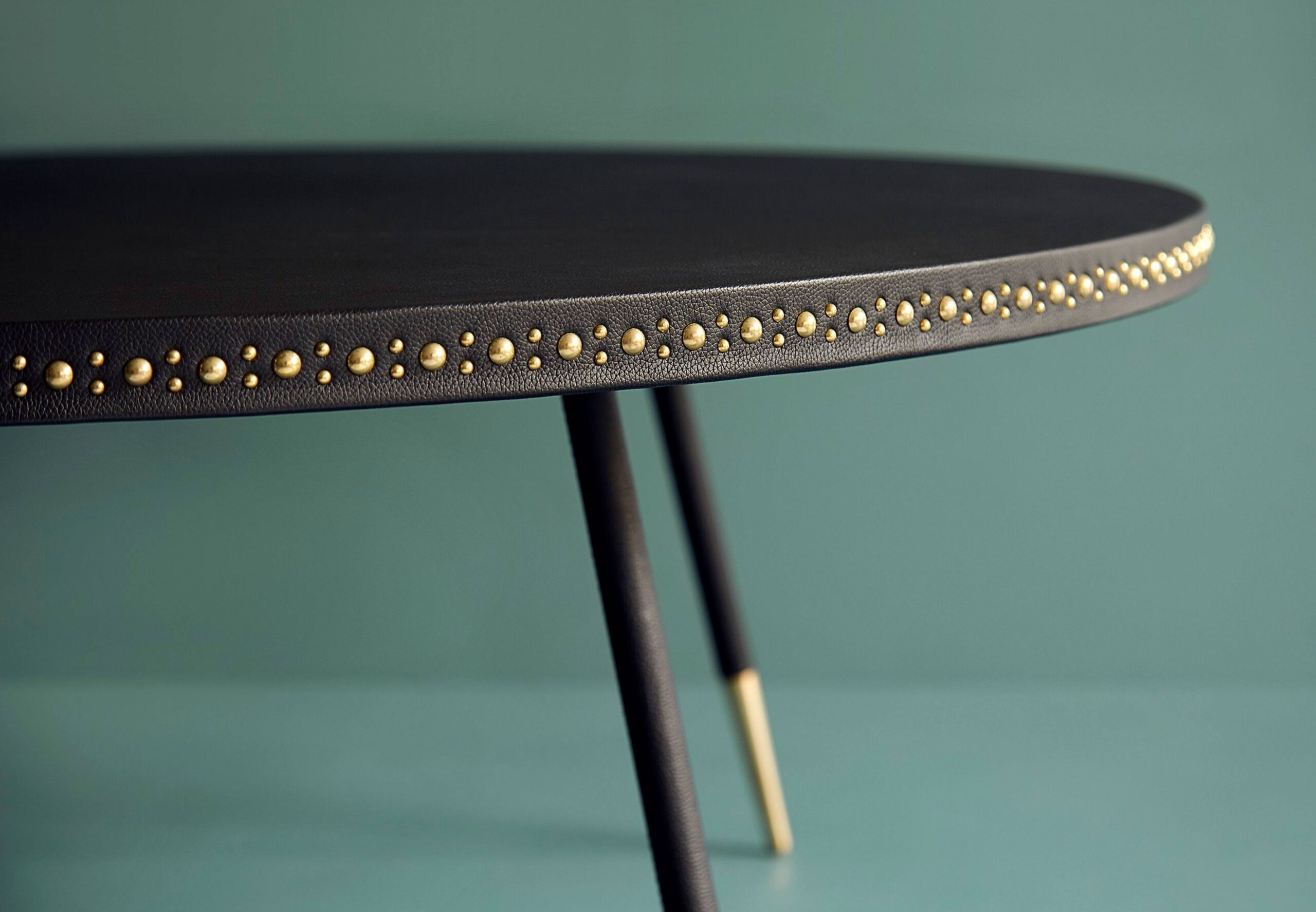 The Stud family of tables and mirrors is inspired by a Medieval studded door at Siena Cathedral. Studs were originally used to combine materials such as wood and leather and are now individually hand applied in brass or nickel to add warmth and intrigue.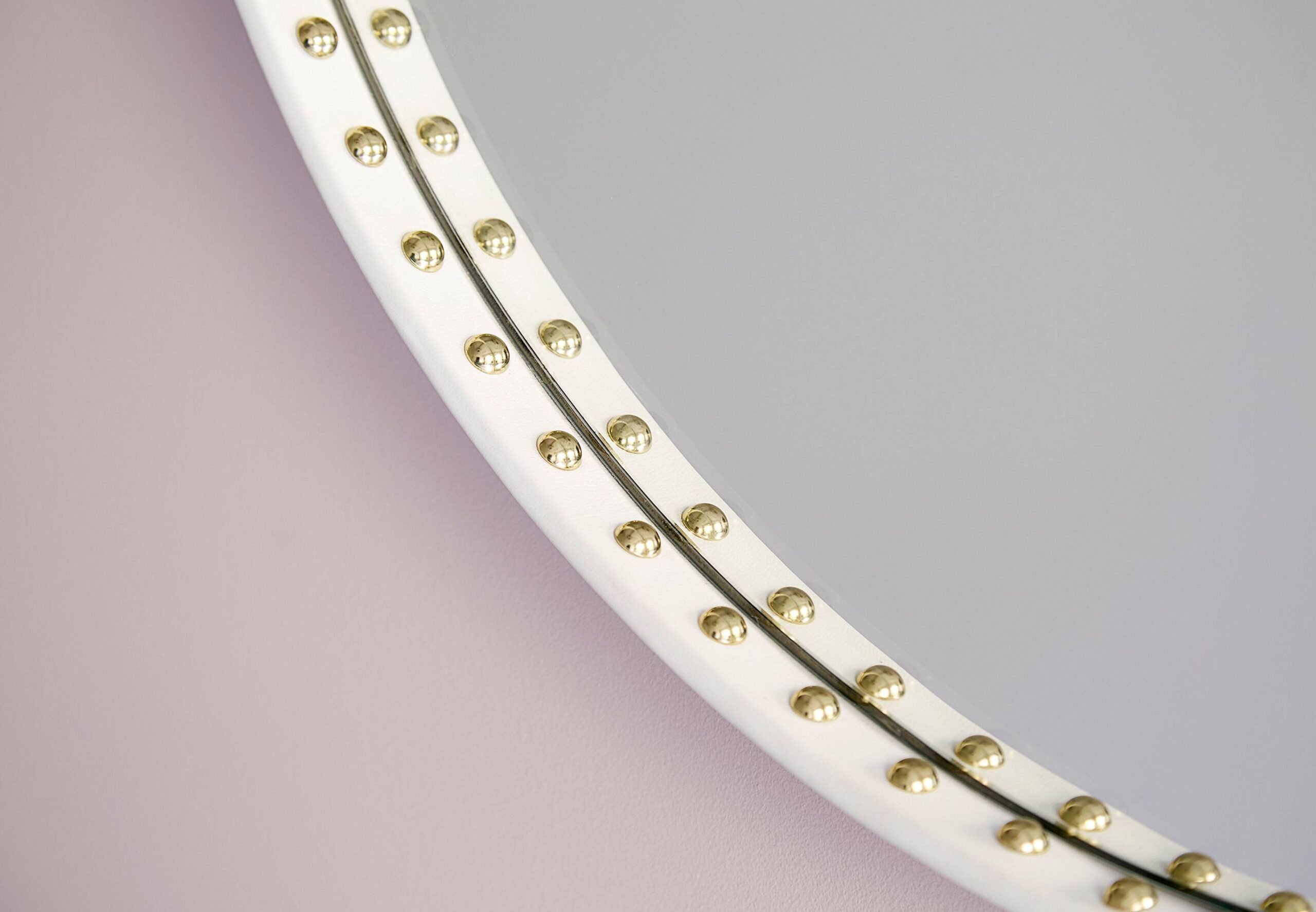 The Stud tables are available with three or four elegant legs made to the characteristic Bethan Gray Design silhouette and wrapped in Spinneybeck leather with the stitching left visible in testament to the craftsmanship involved.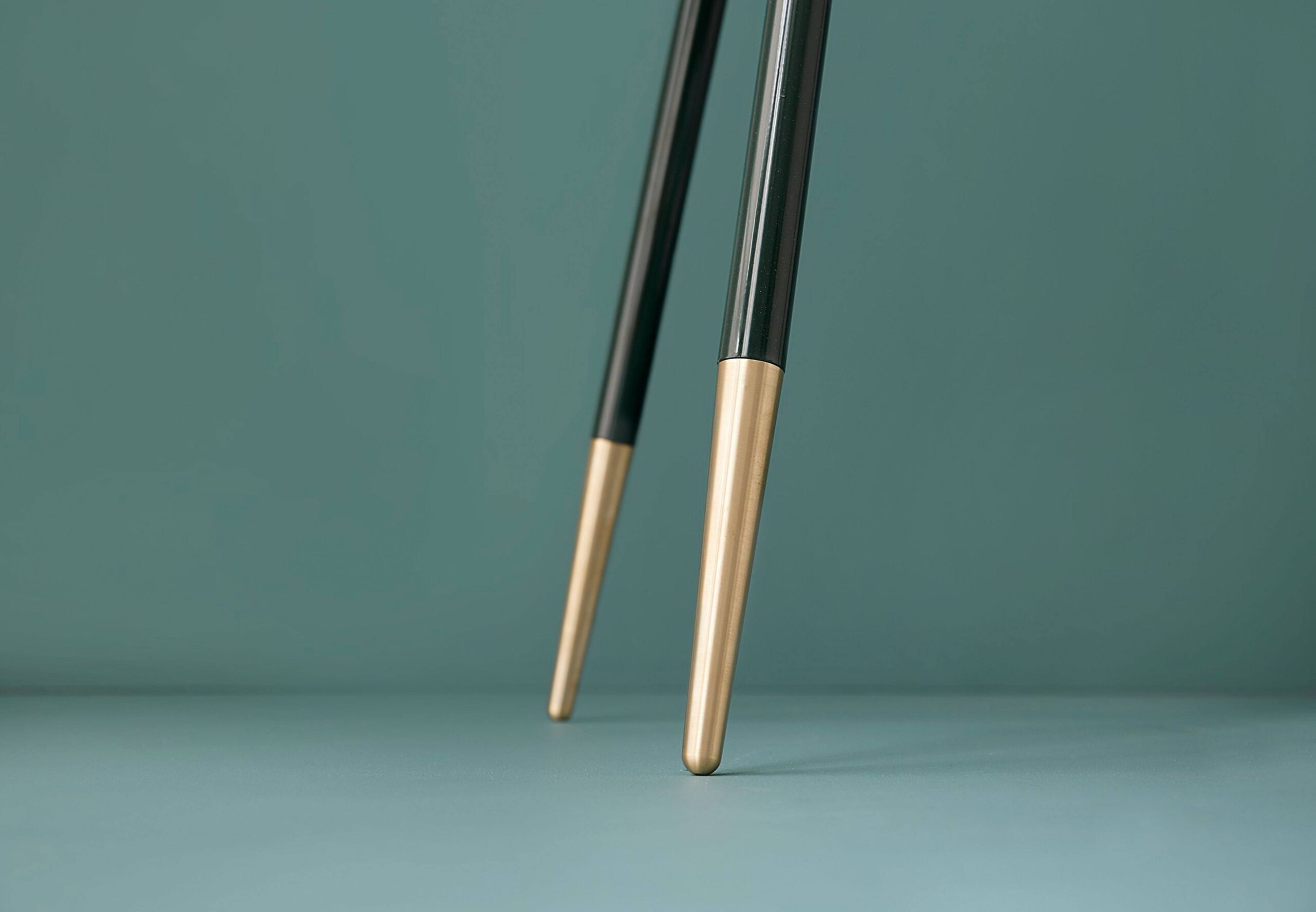 The pieces are hand-made in the UK – the leather is crafted in North London while the solid brass or stainless steel legs are turned, brushed and finished by craftspeople in Norfolk.
The Stud Coffee Table is covered in Spinneybeck leather in a choice of colours from the Bethan Gray Design palette with studs in brass or nickel applied to the outside edge. Four legs in the Bethan Gray Design signature silhouette feature visible stitching and solid brass feet. The frame of the circular Stud Mirror is also wrapped in Spinneybeck leather and has the same distinctive studs on its inside edge. The collection also includes a three-legged side table, and a four-legged dining table and console table.