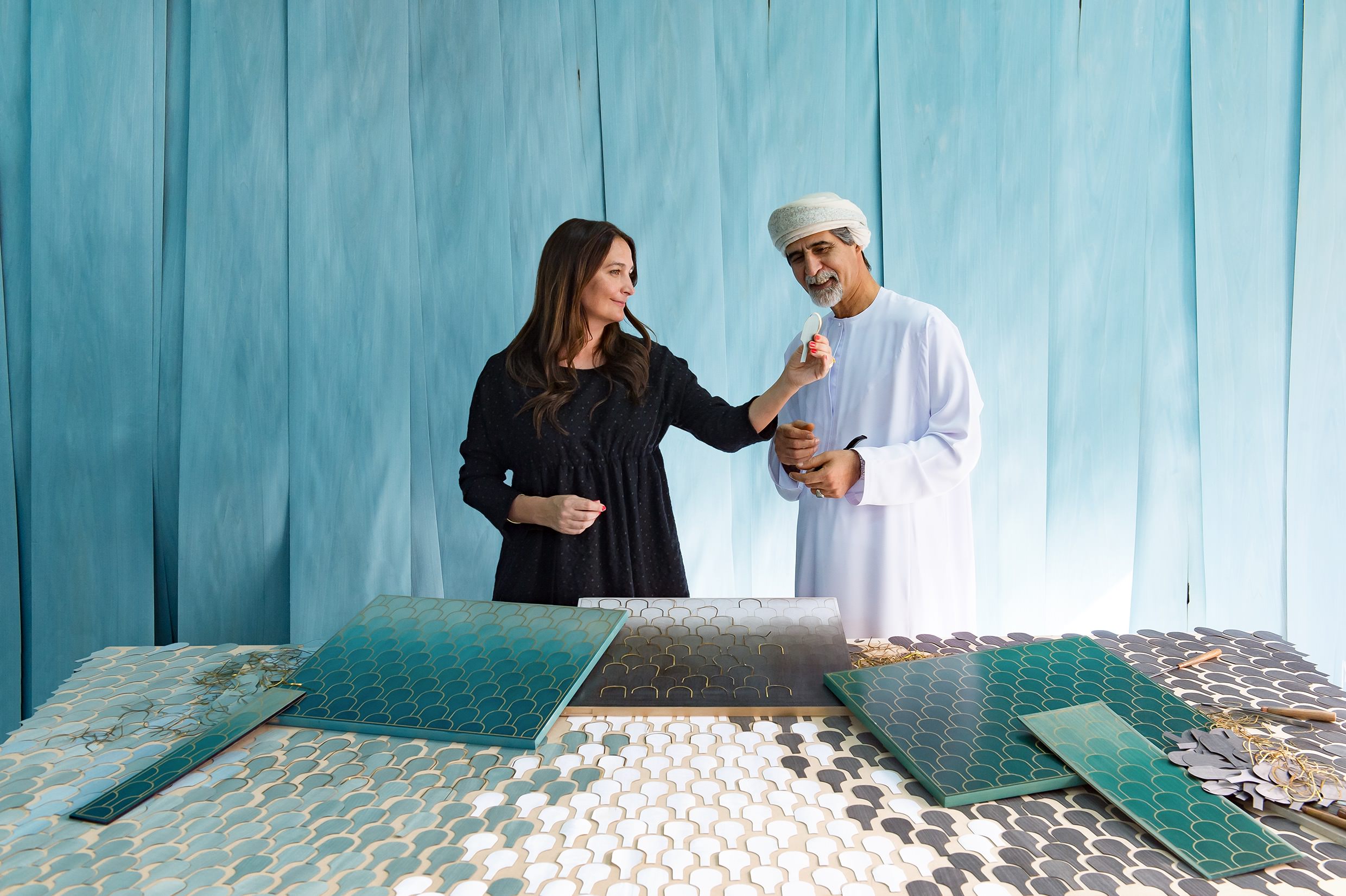 The Nizwa family of furniture is inspired by the rounded castellations of the Nizwa Fort in Oman and the ombré colour effect caused by the sunlight falling across them.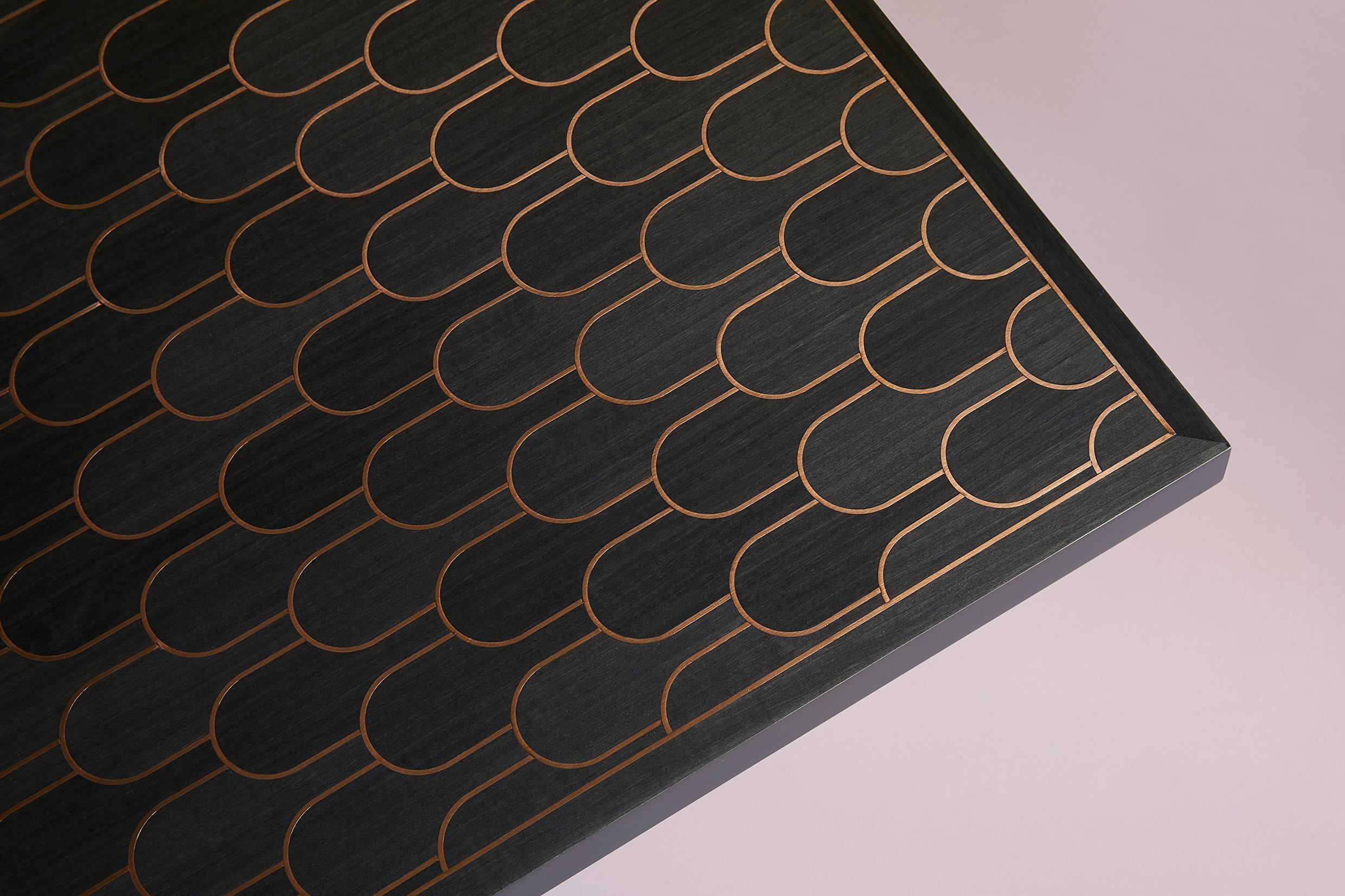 The Italian maple veneers are dyed immediately after being cut from the tree when still 'wet' resulting in deeper, richer colours. The ombré is created by hand-shading the veneer, a technique mastered by our craftspeople in Muscat.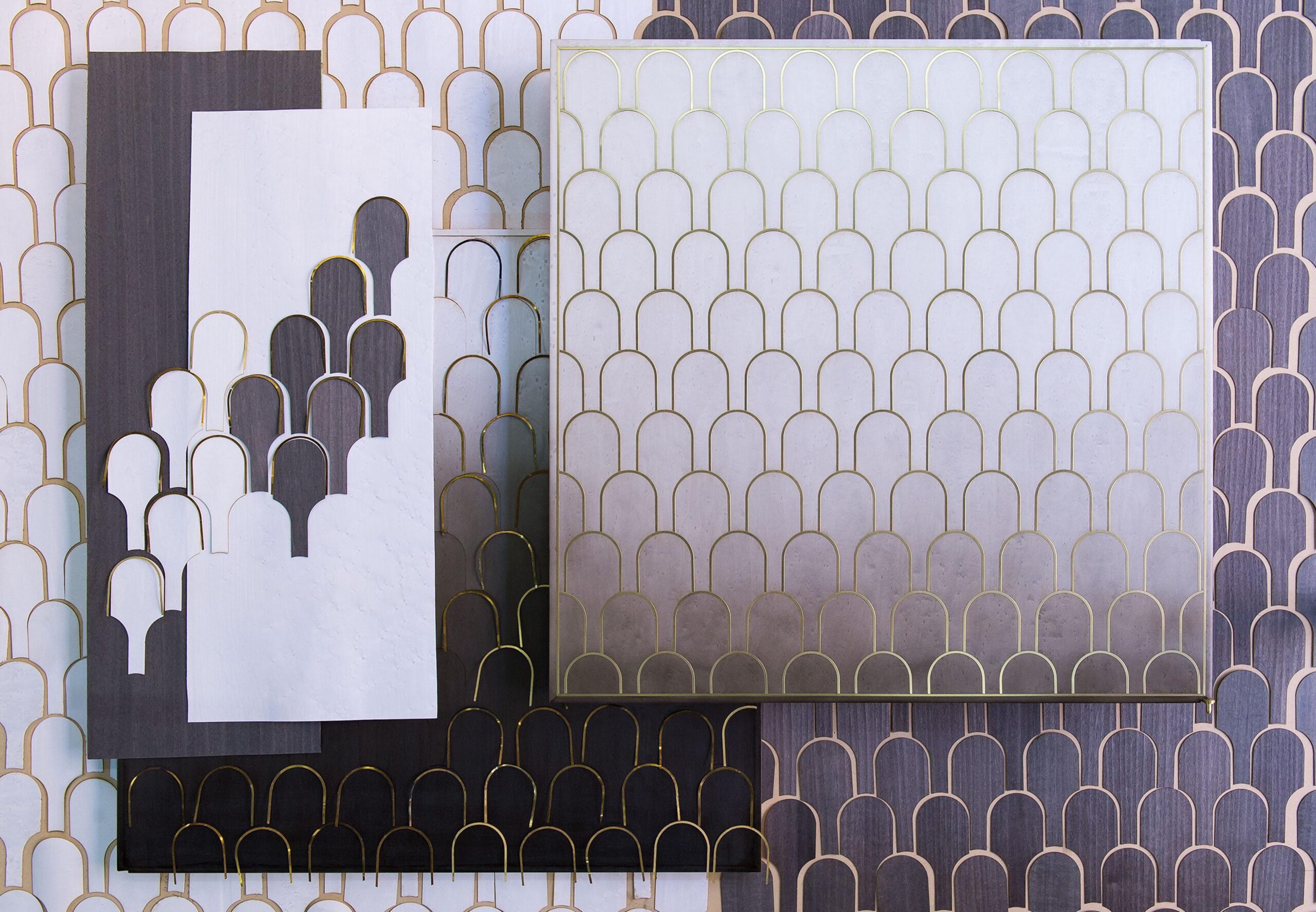 The elegant pattern is meticulously constructed by hand using the ancient technique of marquetry, each door containing one hundred and eight individual elements of solid brass, copper or nickel and one hundred and eighteen maple veneer "petals".
The Nizwa Cabinet is available as a two-door, three-door or four-door, as a 2x2 door and as a chest of three soft-close drawers. Cabinets include adjustable shelves, drawers and cutlery drawers, dependant on size and specifications. The collection also includes two coffee tables, one on four legs and one on a brass, nickel or copper block base.