The Masirah family of tables is inspired by the seashells found along the shores of Masirah Island off the southeast coast of Oman.
Using Middle Eastern 'starburst' marquetry techniques dating back to the 16th century, the surface of each table is made from 12 radial segments of hand-stained straight-grain maple.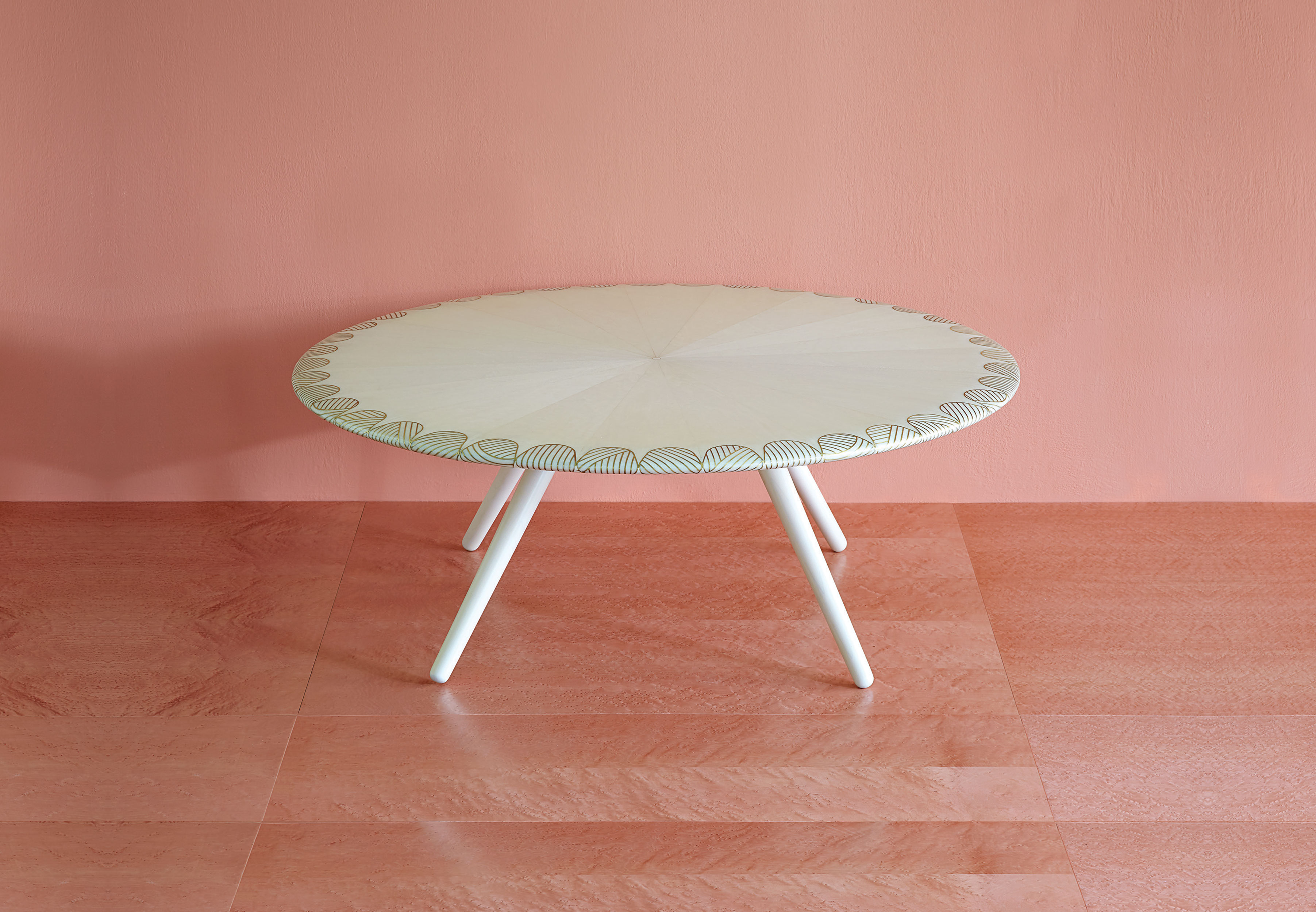 The brass, nickel or copper overlay around the curved edge of the table echoes sea-softened shells and requires incredible levels of craftsmanship to execute. The veneer inside each segment is carefully laid in the same direction as the overlays.