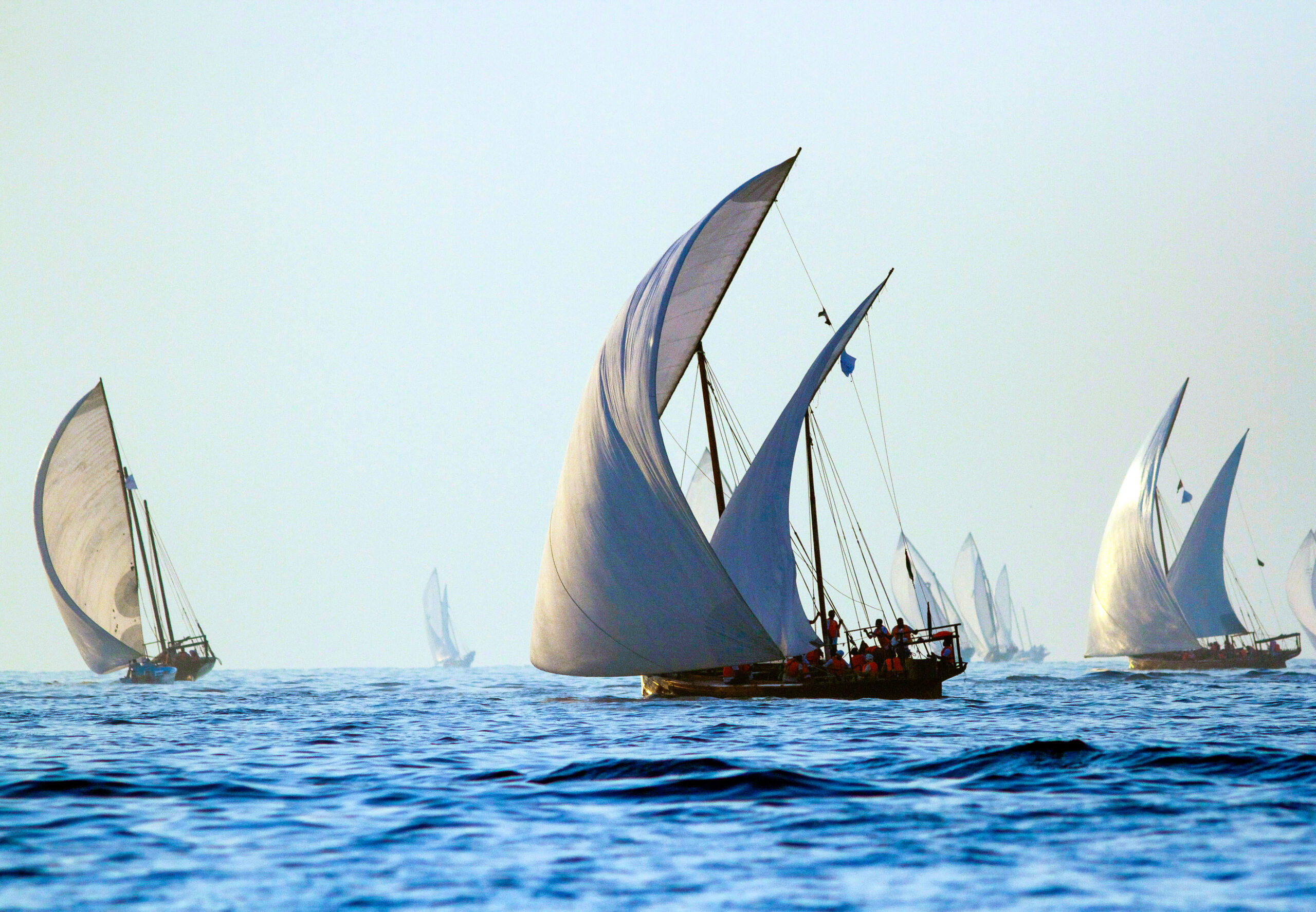 The Dhow family of furniture is inspired by the billowing sails of traditional Omani sailing boats – an important part of the nation's maritime history.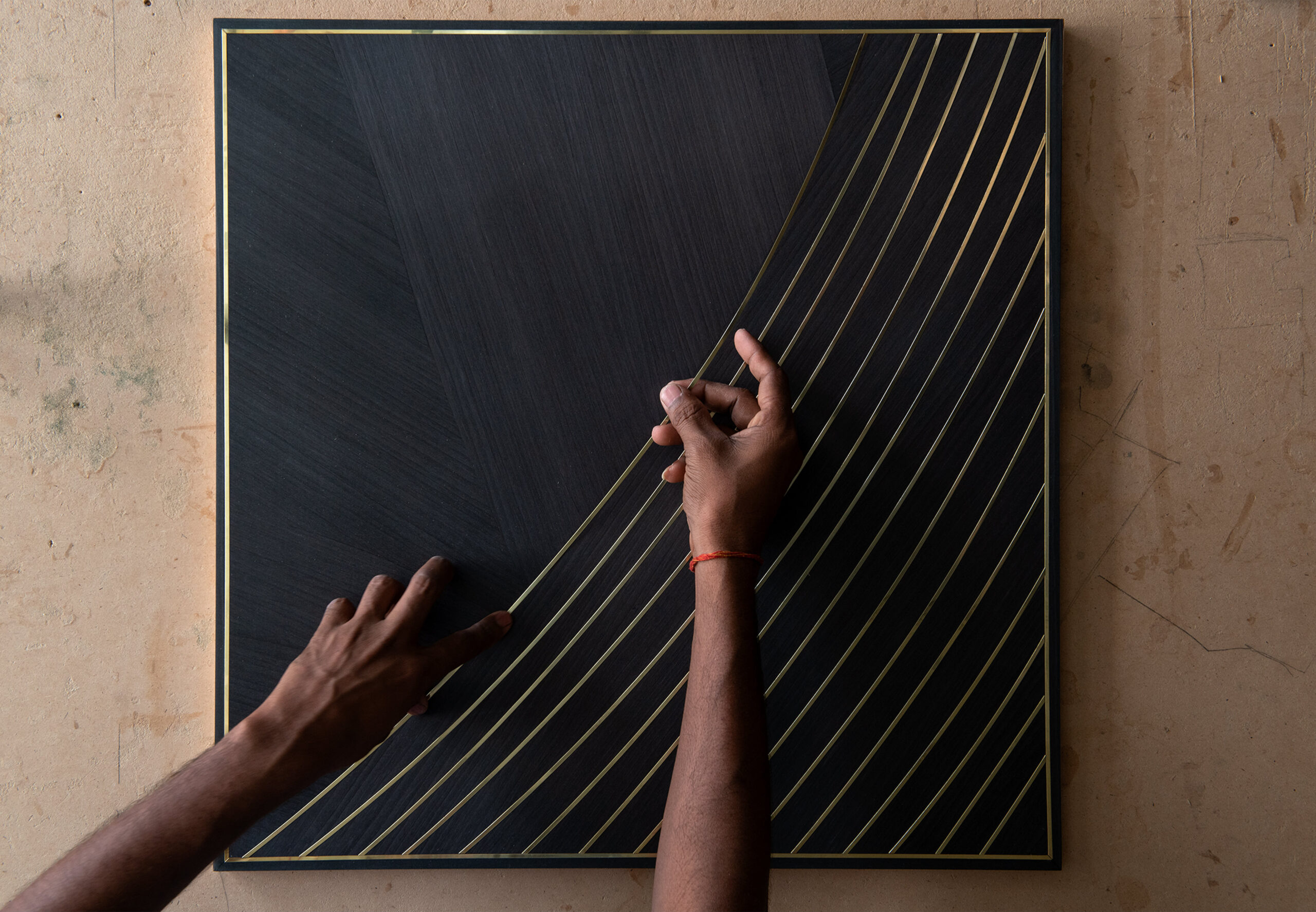 Bethan has captured the movement of the sails in a hand-drawn pattern and with the play of the light by matching the direction of the veneer to the curved sections of solid metal.
The sweep of the Dhow pattern is meticulously crafted in Muscat by our master craftspeople from over 60 linear metres of solid brass, copper or nickel and paired with precision hand-made bespoke hinges.
The Dhow Cabinet is available as a two-door, three-door or four-door, as a 2x2 door and as a chest of three soft-close drawers. Cabinets include adjustable shelves, drawers and cutlery drawers, dependant on size and specifications. The collection also includes two coffee tables, one on four legs and one on a brass, nickel or copper block base.