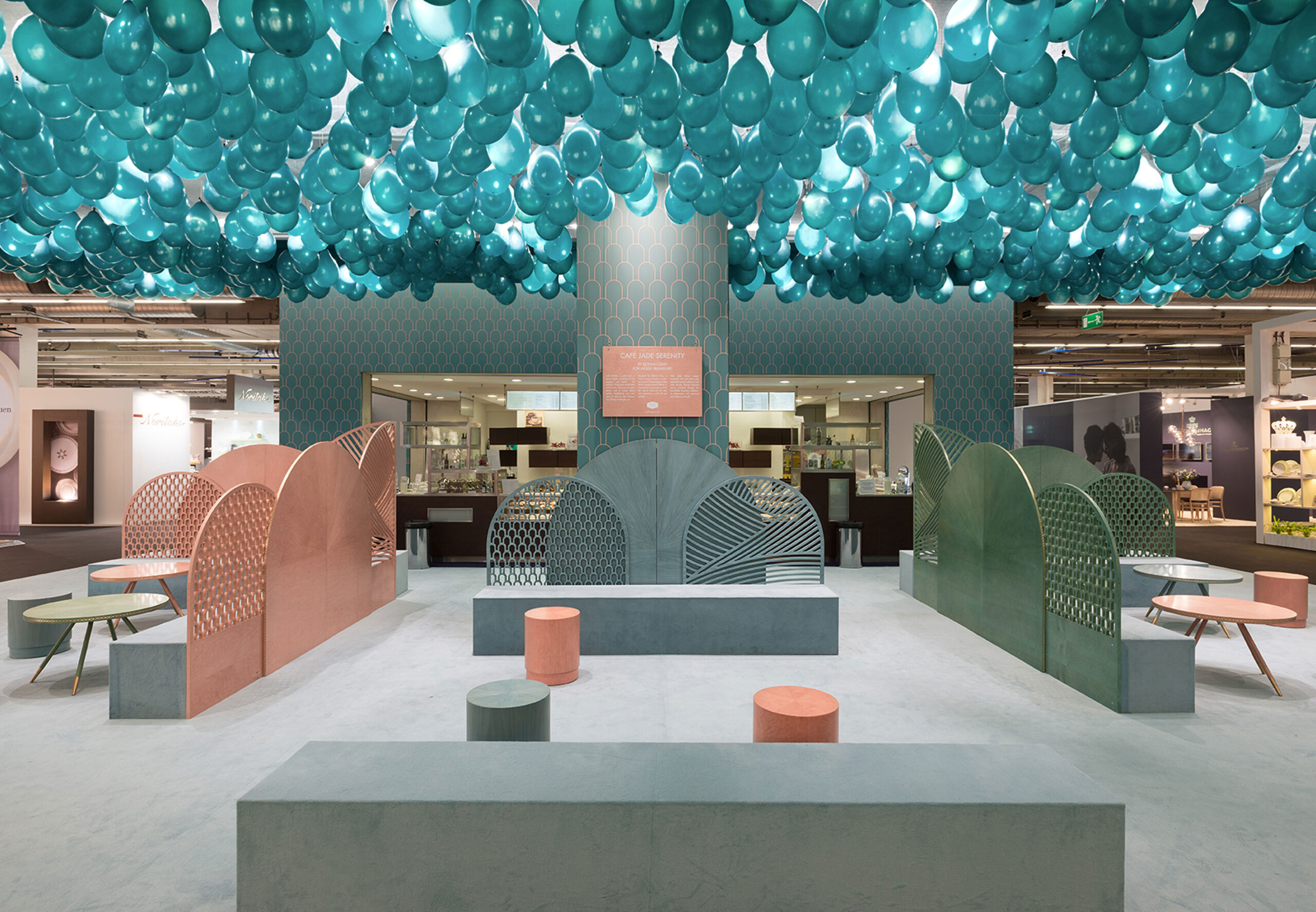 'Jade Serenity' Café for Ambiente
Bethan Gray Design has designed a café for Ambiente in Frankfurt, the world's largest trade fair for interior products, as part of Messe Frankfurt's selection of the United Kingdom as partner country.
Jade Serenity has been conceived as a calm oasis, reminiscent of the seashore and the beach, resulting in an inclusive, inviting and comfortable environment. Featuring symmetry, texture and a muted colour palette, it is a place to relax, reflect, re-energise and restore a sense of balance and harmony.
With hand-dyed Italian veneer, marquetry and solid brass inlay applied by master craftsmen, Cafe Jade Serenity features exquisite pieces available through Bethan Gray Design's Shamsian Collection, made in partnership with renowned artist Mohammed Shamsian.