The Siena collection is inspired by Bethan's travels throughout Europe particularly the exquisite striped marble interior of the medieval cathedral in Siena.
'I've drawn inspiration from the black and white medieval churches in Italy – and in particular the cathedral in Siena, which combines monochrome with incredible detailing in blush marble.'
The collection is characterised by bold patterns, intelligent pairings of natural materials and a sophisticated colour palette.
'Using natural materials means that every piece is different, and because they are hand crafted, you can really see the human hand in the end result. There is a timeless and elegant appeal in combining natural materials.'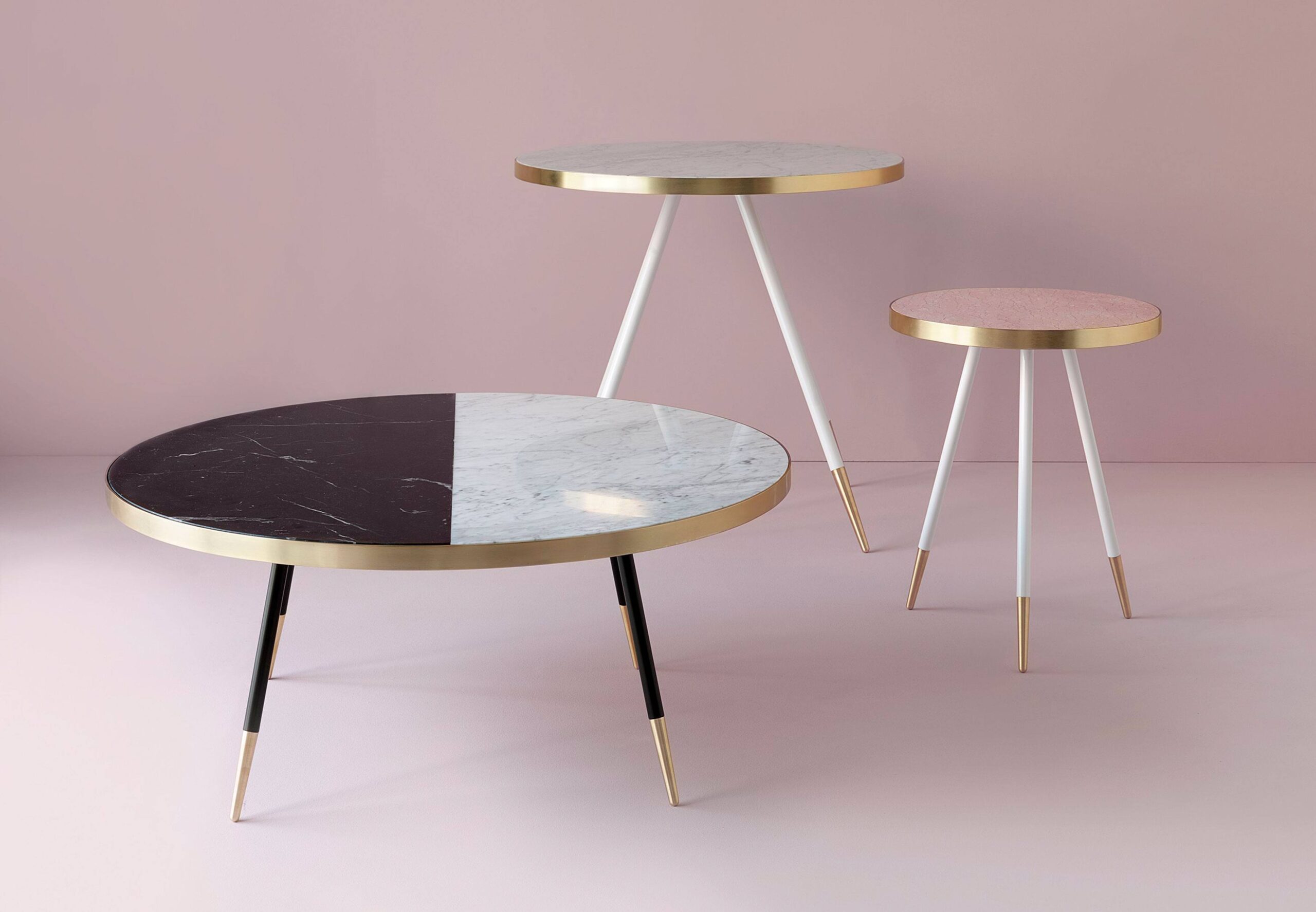 The collection is made in collaboration with artisans and craftspeople in Italy and the UK using ancient techniques combined with cutting-edge technology and the finest natural materials such as marble, brass and leather.
'Working with craftspeople is always a dialogue. Collaboration means pushing both the design and the techniques to the best they can be.'