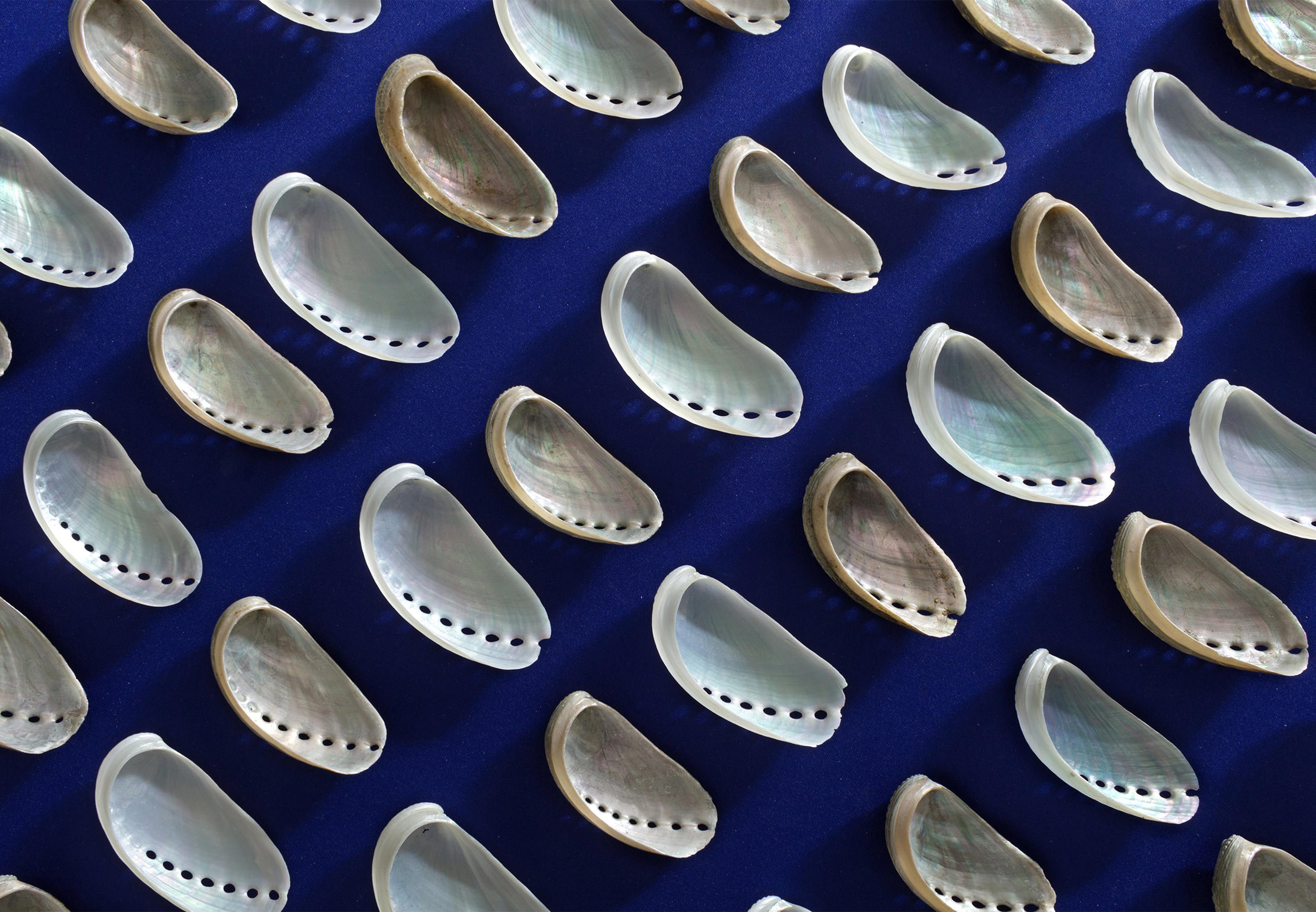 The Exploring Eden collection, with Nature Squared, comprises ten key pieces including furniture such as armchairs, tables and shelving, perfectly complemented by accessories such as paper weights, bookends and bell jars – each one the outcome of Bethan's explorations into the possibilities of these exciting materials.
'Exploration is at the heart of everything Nature Squared and I do. The Exploring Eden collection of furniture and accessories is our first expression of our shared passion for discovery, experimentation and pushing the limits of natural materials. Our journey has only just begun'
These amazing shells come in a wide variety of natural colours from acid yellow through to inky purple, and pink as seen on our scallop shell desk. The scallops are widely eaten as a delicacy and the shells are discarded.
We buy our shells from fishermen on the island of Negros, in the Philippines, from a fishing community we work with, where extensive conservation efforts are being made, especially in the recovery of damaged plastic fishing nets that choke the local seas. Our sourcing contributes to these efforts.
The stunning surfaces of these shelves are made of capiz shell, a thin almost translucent shell found in the Indo-Pacific ocean.
The widely eaten shellfish are harvested by fishermen throughout the Philippines. These shells come from the island of Negros, from a fishing community where serious conservation projects are underway. We buy the discarded shells, providing an alternative source of revenue to the fishermen, which reinforce the conservation efforts in the community.
The goose feathers on our side table are a by-product of farming and the food industry. While goose down is widely known for its use in clothing and bedding, the quills are less readily sold.
Here each feather is individually hand-tinted black from the base, graduating through to the natural white of the feather's tip. They are then matched for size and symmetry, inlaid by hand and then sealed with a layer of clear resin.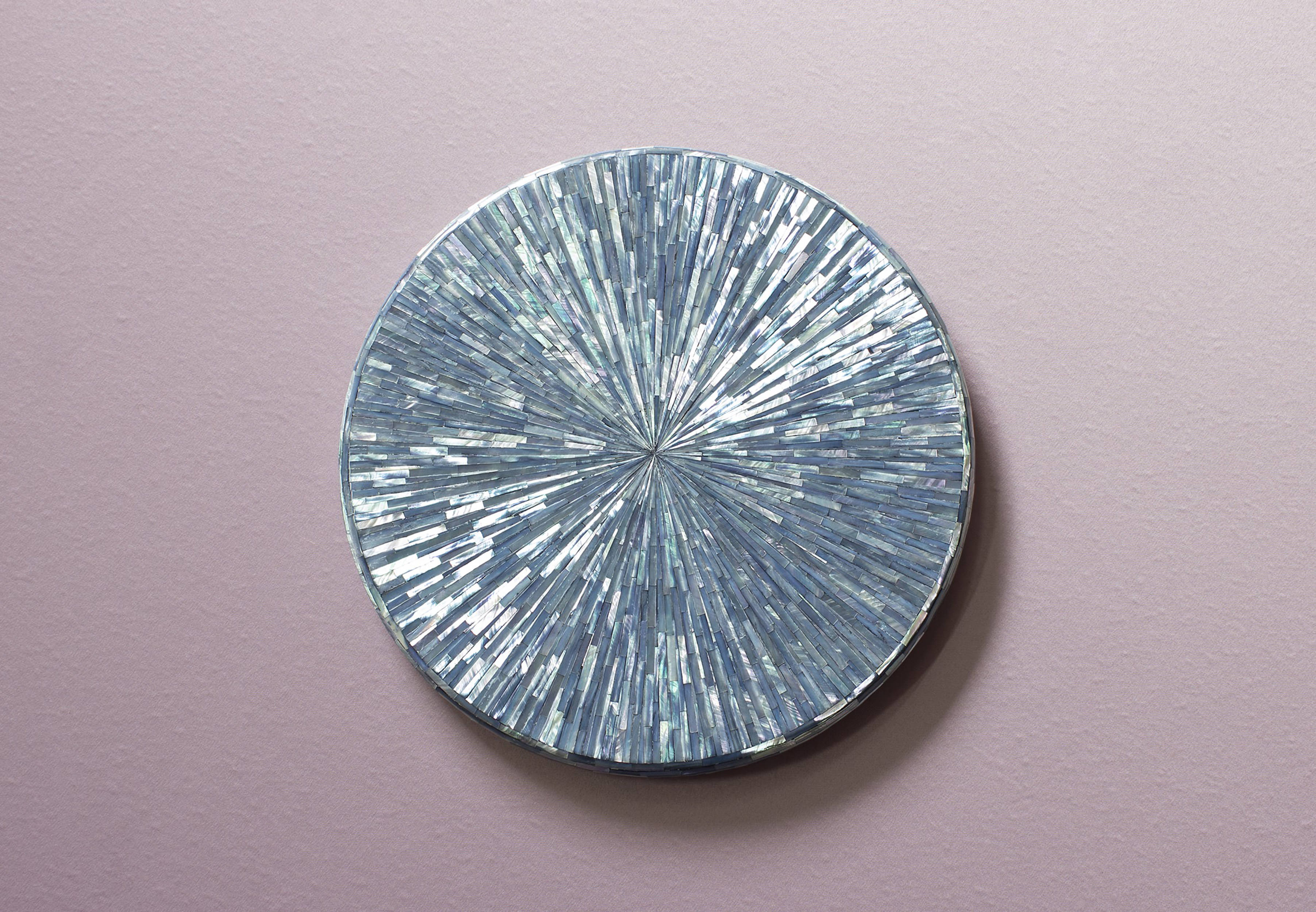 Abalone is eaten as a delicacy throughout East Asia. Whilst wild populations are threatened in many parts of the world, this smaller variety is plentiful. Once the meat is harvested and sold to local restaurants, we buy the shells thus giving value to the discarded waste.
The abalone is extensively fished in Samar, Philippines, which was badly hit by super typhoon Haiyan in 2013. Our activities contribute to the re-building of devastated local fishing communities.