Jade Stone Book Ends
£2,700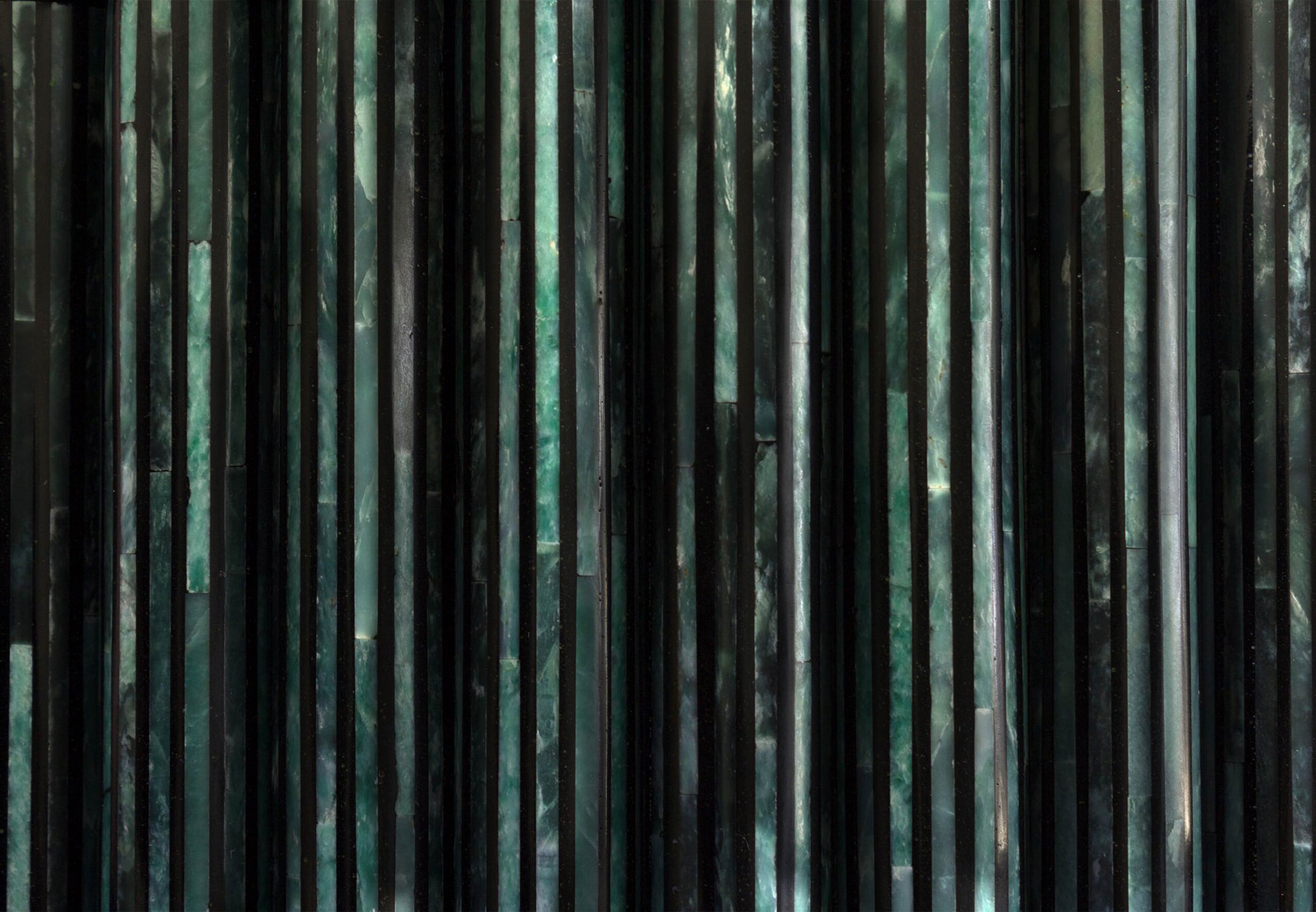 Our jade comes from the mountains of the Philippines, mined by indigenous tribesmen on whose ancestral lands the deposits lie. We have partnered with the tribesmen directly to ensure that their efforts are fully and properly recognised.
They have a history of exploitation for their precious natural resources and we embedded ourselves in their community to build trust and mutual respect, living alongside them and partaking of their customs and rituals. The jade has been cut and ground into long thin threads and then inlaid onto each flute backing the armchair.
The Exploring Eden collection comprises ten key pieces including furniture such as armchairs, tables and shelving, perfectly complemented by accessories such as paper weights, bookends and bell jars – each one the outcome of Bethan's explorations into the possibilities of these exciting materials.
We are always happy to produce pieces to client specifications and can make changes to height, depth, width and internal composition on most collections. Colour variations can be developed on request and we can even create entirely bespoke furniture and homewares. Please contact the development team for further information and pricing.
Bethan Gray Design collections are handmade by master craftsmen, so please allow a six-week lead time for pieces from the collection and eight weeks for bespoke requests.
We deliver to Europe and North America from our London hub.
Each piece will be individually packaged, and our trusted logistic partners offer a superb service. On arrival, you can choose curbside delivery or a white glove service which includes installation in the room of choice and the removal of crates and other packaging. Shipping times vary according to location, but pieces can be air freighted more quickly for time sensitive projects.
Bethan Gray Design collections are handcrafted using the highest quality materials with naturally occurring variations making each piece unique.
Bethan Gray Design collections are made using certified and responsibly sourced materials. If you have a specific requirement such as testing for flame retardancy or FSC timber certification, please do not hesitate to get in touch and these can be arranged on request.